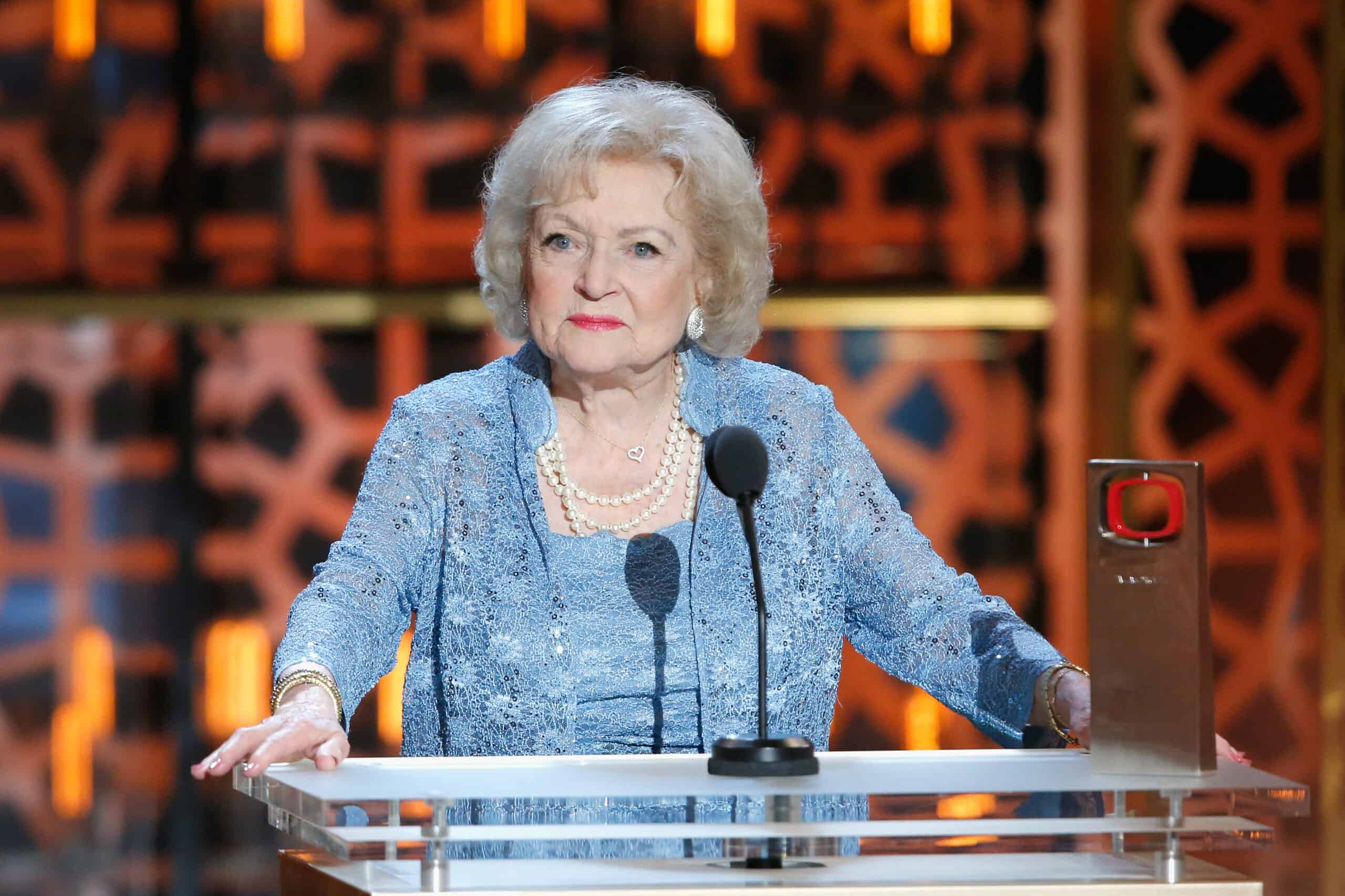 The world is mourning the loss of comedic legend Betty White who died at the age of 99 on December 31, 2021.
Some believed Betty would definitely be around to see her 100th birthday on January 17, 2022, but it was not to be.
Many remember Betty for different things.
Cleveland Browns fans remember Betty's affinity for the city and its team when she co-starred in the TV Land sitcom Hot In Cleveland from 2010 to 2015.
Check out this clip as Betty's character Elka visits the Browns locker room and gets up close and personal with the Browns kicker.
Betty also wore Browns' clothing on camera as the show was being filmed and mentioned "her Cleveland Browns" while congratulating the New York Giants for winning the Super Bowl in 2012.
"For Betty" Patches
Upon hearing about her death, there was a social media outcry for the Browns to add "For Betty" patches to their helmets for Monday night's game.
As there has been no official word from the Browns, it seems unlikely this is happening.
RIP Betty White. #Browns need #ForBetty patches on those helmets Monday night

— MoreForYouCleveland (@MoreForYou_CLE) December 31, 2021
Monday Night Football
Even though the Browns have been eliminated from the playoffs, the team still has many reasons to win in Week 17's Monday Night Football game.
The obvious ones are to be spoilers for the Pittsburgh Steelers in their slim hope of making the playoffs and to ruin Ben Roethlisberger's Heinz Field farewell party.
Another reason is to win one for Betty.
RIP Betty White#Browns are gonna win on Monday night.#BarkForBetty pic.twitter.com/Sn6HJq1Mtt

— Eric McElroy (@EricMcElroy22) December 31, 2021
Some thought Betty's passing would spur the Browns into playoff success.
However, it is typical of Cleveland Browns luck that Betty's passing and the Browns being officially eliminated from the playoffs happened in a 72-hour time span.
Regardless, Betty White will be remembered with love by Browns fans and will affectionately be known as a super fan.
She truly was a treasure.
Rest In Peace Betty White!