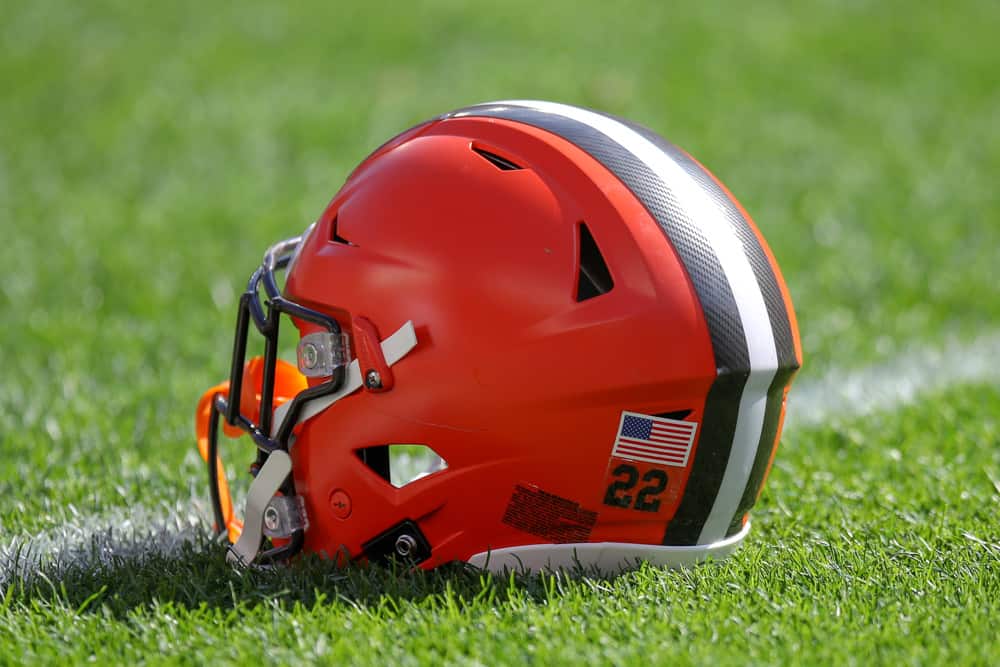 The NFL Draft is quickly approaching which means the Cleveland Browns are preparing to add more talent to their roster.
On Friday, the Browns decided to make their roster a little shorter, which could possibly mean another move is coming.
The team decided to part ways with defensive end Trevon Young.
#Browns have waived DE Trevon Young, they announced

— Mary Kay Cabot (@MaryKayCabot) March 26, 2021
He didn't play for the Browns last season and will be looking to play elsewhere in 2021.
To be fair, his performance on the field wasn't the issue, but Young missed all the 2020 campaign due to injury.
Young's Pro Career
During the 2018 NFL draft, the Los Angeles Rams selected Young in the sixth round.
Obviously, he wasn't a high-round pick, so he didn't come into the league with many expectations.
Young was mainly viewed as a depth-type player, but he never really was given a chance to do anything at the professional level.
He appeared in two games as a rookie and didn't do anything besides recover one fumble.
Former Louisville standout Trevon Young with a fumble recovery for the LA Rams today against the 49ers. The first of his career.

— Jody Demling (@jdemling) October 21, 2018
Young failed to make the final roster heading into the 2019 campaign and was cut by the Rams.
He joined the Browns practice squad late during the 2019 season and signed a reserve/future contract for the 2020 season.
As mentioned earlier, Young did not play at all for the Browns during the 2020 season due to injury.
The 25-year-old will now attempt to find a home elsewhere, but it might be tough due to his lack of experience at the professional level.
Replacing Young
Young didn't suit up for the Browns at all, so it's not exactly going to be difficult to replace him.
One of the main reasons he was cut was likely due to the fact that Cleveland has too much depth at defensive end.
Both George Obinna and Curtis Weaver can play linebacker and defensive end, which gives them a boost in value.
Cleveland also has Cameron Malveaux and Joe Jackson, who were able to get on the field for the Browns last season.
It's unlikely that any of them get much time on the field next season, but Cleveland has plenty of depth.
Clearly, the organization felt they had enough healthy options that moving on from Young wouldn't hurt the team.
Possibly, the Browns plan on bringing on another defensive end during the draft, but we'll see what happens on draft day.