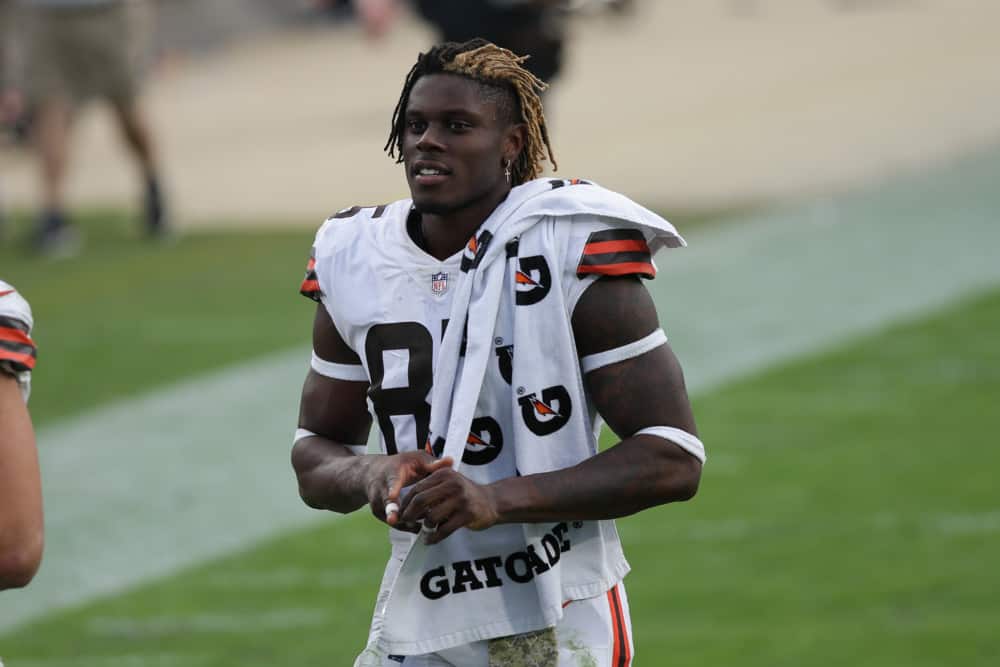 The Browns have a tough divisional matchup with the Baltimore Ravens in Week 4.
The Browns' defense will have their hands full with one of the most dynamic QB's in the league, Lamar Jackson.
"He's one of the best athletes in the NFL that just happens to play the quarterback position," said Browns DC Jim Schwartz.
Cleveland Browns tight end David Njoku is questionable for their Week 4 game due to burn injuries to his face and arm.
The injury reportedly happened when he was lighting a fire pit at his residence Friday night.
However, Njoku might have confirmed that he will suit up against the Baltimore Ravens.
"The flesh is weak. See u tomorrow #DawgPound," Njoku tweeted.
The flesh is weak. See u tomorrow #DawgPound

— Chief David Njoku (@David_Njoku80) September 30, 2023
With Njoku initially questionable, the Browns activated Zaire Mitchell-Paden from the practice squad.
He could have shared snaps with Jordan Akins and Harrison Bryant if Njoku doesn't play.
So far, Nojku only has ten catches for 92 yards this season. 
Njoku's target rate could improve now after Nick Chubb's season-ending knee injury.
However, Njoku and the Browns must deal with a Baltimore defense that is one of the league's best.
The Ravens' defense might be depleted with injuries, but they always bring their best game.