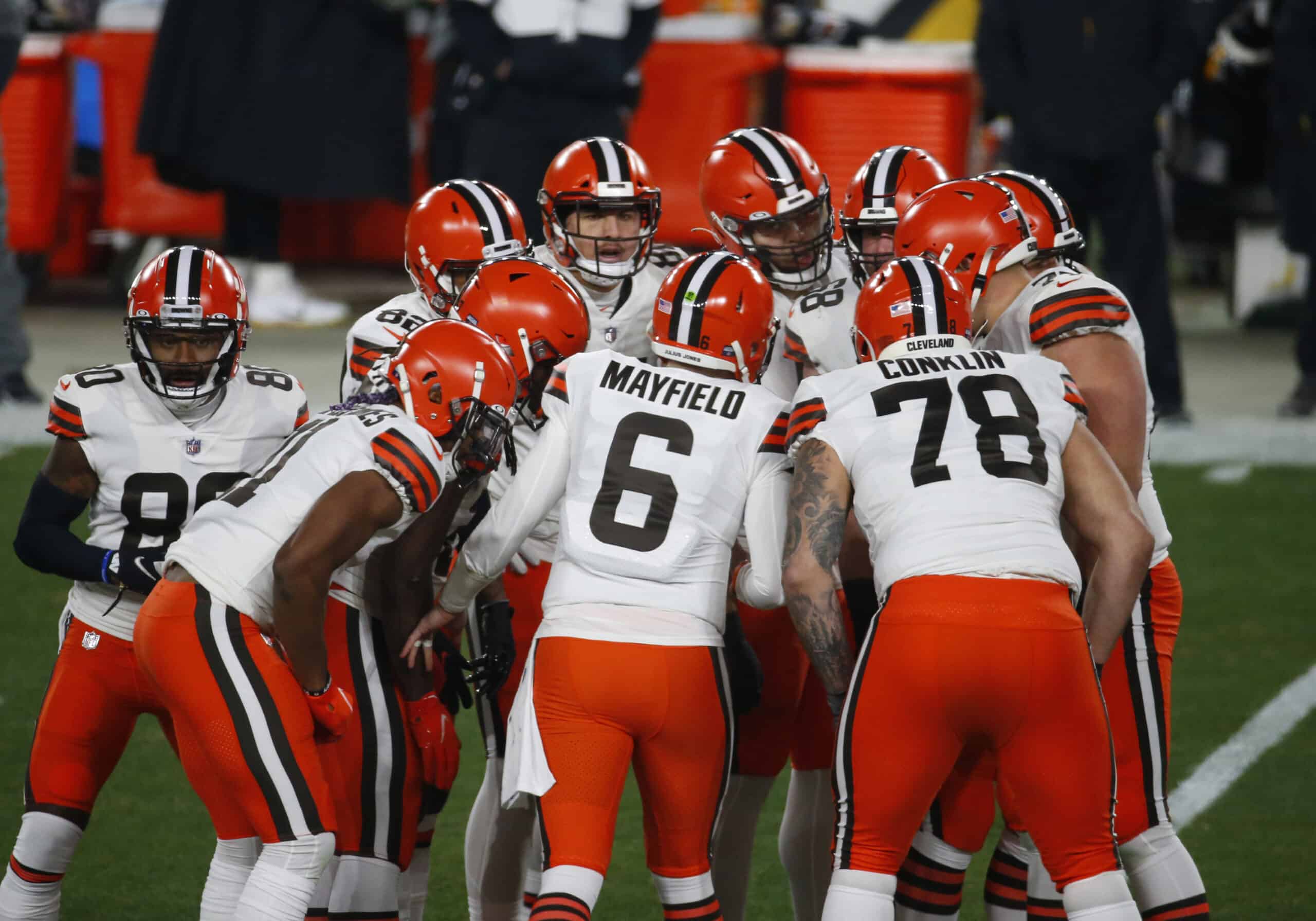 The Cleveland Browns host the Pittsburgh Steelers on Halloween at FirstEnergy Stadium for their first divisional meeting of the season.
The Steelers are still smarting over that lopsided wildcard loss they suffered to the Browns in January so this is a revenge game for them.
Because the AFC North is locked with both the Cincinnati Bengals and the Baltimore Ravens at 5-2, the Steelers and Browns must try to keep pace.
Winning is vital because being at or below .500 in the AFC North is not going to put either team in playoff contention.
Watch my game preview with a cameo appearance by my cat Biggie in honor of National Cat Day.
Here are the details of how to watch, listen, or live stream this game.
How To Watch Browns Vs. Steelers
This game will be broadcasted on CBS at 1:00 PM EDT on Sunday, October 31, 2021.
The broadcasting team will be Jim Nantz, Tony Romo, and Tracy Wolfson.
How To Listen Browns Vs. Steelers
The four flagship stations for Browns football are:
On satellite radio, the Sirius XM Browns broadcast for this game is on Channel 226.
Outside of Cleveland, the Browns radio affiliates are:
Akron
WAKR – 1590 AM
Akron
WONE – 97.5 FM
Canton
WHBC-AM – 1480 AM
Canton
WHBC-FM – 94.1 FM
Columbus
WTOH – 98.9 FM
Corry (Pa.)
WWCB – 1370 AM
Dayton
WHIO-AM – 1290 AM
Dayton
WHIO-FM – 95.7 FM
Dayton
WZLR – 95.3 FM
Dover
WJER – 1450 AM
Erie (Pa.)
WPSE-AM – 1450 AM
How To Live Stream Browns Vs. Steelers
Those interested in live streaming the game can access it on the following platforms:
Mayfield will start the game.
Case Keenum put in a great game against the Broncos and will be ready if he gets the call.
Nick Chubb is also expected to play after missing time with a calf injury.
Chubb and Game 7 hero D'Ernest Johnson will share carries in the backfield.
Browns vs. Steelers is always a competitive game, but with the backdrop of the Steelers' playoff loss in January, Mayfield's injured shoulder, and Halloween, this game will be even bigger.