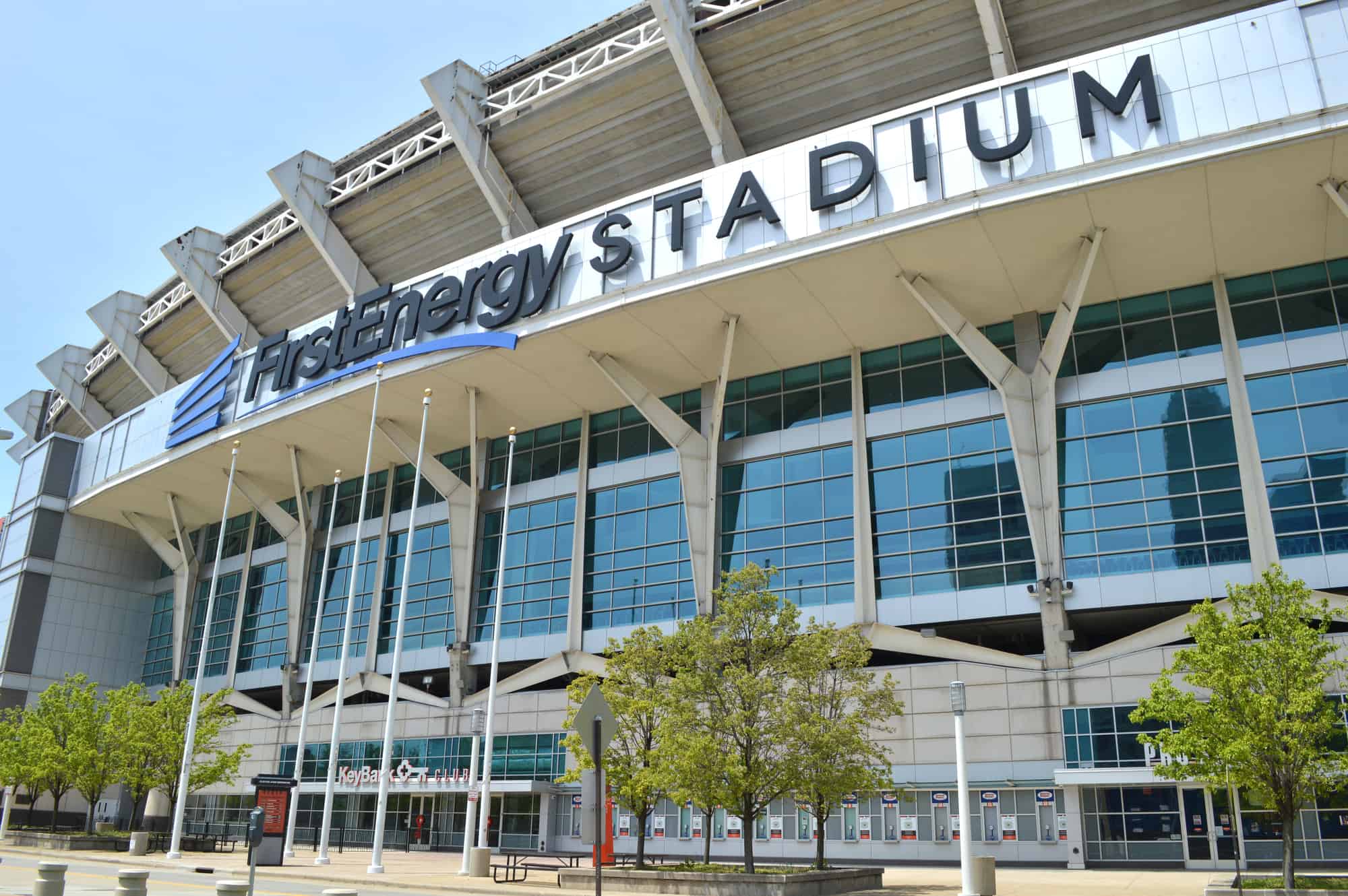 The Cleveland Browns could have a new home address in a few years.
Cleveland's mayor Justin Bibb seems open to the possibility as the lease on FirstEnergy Stadium is set to expire in 2028.
The Browns have played at FirstEnergy Stadium since returning to the NFL in 1999, and they have never left that geographical footprint since their inception.
It was originally called Cleveland Municipal Stadium in 1931 and then became Cleveland Stadium.
It was demolished in 1996 allowing for the construction of FirstEnergy Stadium in the same location.
The demolition of Cleveland Municipal Stadium (1996) #MLB #Indians #NFL #Browns #FlashbackFriday pic.twitter.com/UK59zXAu3C

— Baseball by BSmile (@BSmile) May 26, 2017
Many agree that FirstEnergy Stadium is not aging well.
FirstEnergy Stadium is just 23 years old, but already outdated? Fascinating story here on how poorly it was built and vastly underutilized on valuable property. #rstoday https://t.co/kUJwJEmJY5

— Larry Phillips (@Ohiopreplegends) June 18, 2022
What Bibb Said
On January 10, Bibb sat for an interview on a wide range of subjects with WKYC Cleveland.
The Cleveland Browns' lease at FirstEnergy Stadium is in place through 2028. https://t.co/Px5uR5MuXb

— WKYC 3News (@wkyc) January 10, 2023
When the topic of the stadium came up, Bibb discussed viewing the lakefront area "as an asset for the entire region".
Would city funds be appropriated for a new stadium deal?
Bibb was noncommital on that question.
Could It Be A Dome?
A dome or retractable roof stadium is a more attractive option to attract year-round events.
Browns fans have mixed feelings about a dome believing it takes some of the character out of the game and lends an arena football vibe.
Should the #Browns build a dome?!

"You kinda lose the old school vibe of the Cleveland Browns. Buffalo is building a new outdoor stadium."

presented by @LabattUSA 🍻 pic.twitter.com/aCzSpTLFFV

— BIGPLAY REFLOG SHOW (@BIGPLAYReflog) June 21, 2022
It is worth noting that the Buffalo Bills are putting a "canopy roof" on their new stadium which is set to open in 2026.
Gov. Kathy Hochul said the state, Erie County, team and league are "just dotting I's" on a long-form deal for a new Buffalo Bills stadium. https://t.co/wSY2zWWMtj

— The Buffalo News (@TheBuffaloNews) January 8, 2023
The Jacksonville Jaguars recently announced that they are planning to add a roof in their redesign of TIA Stadium with the principal purpose of shading spectators from the Florida sun and heat.
Having covered games in Jacksonville in September a shade roof is an overdue improvement. Guess who also enjoyed a shade roof at an outdoors stadium? The literal Romans! pic.twitter.com/08WdZIJaZR

— Michele Steele (@MicheleSteele) January 4, 2023
Dealing with temperature extremes for the comfort of spectators is a priority in other cities.
How will that impact Cleveland's decision-making on the Browns' future home?