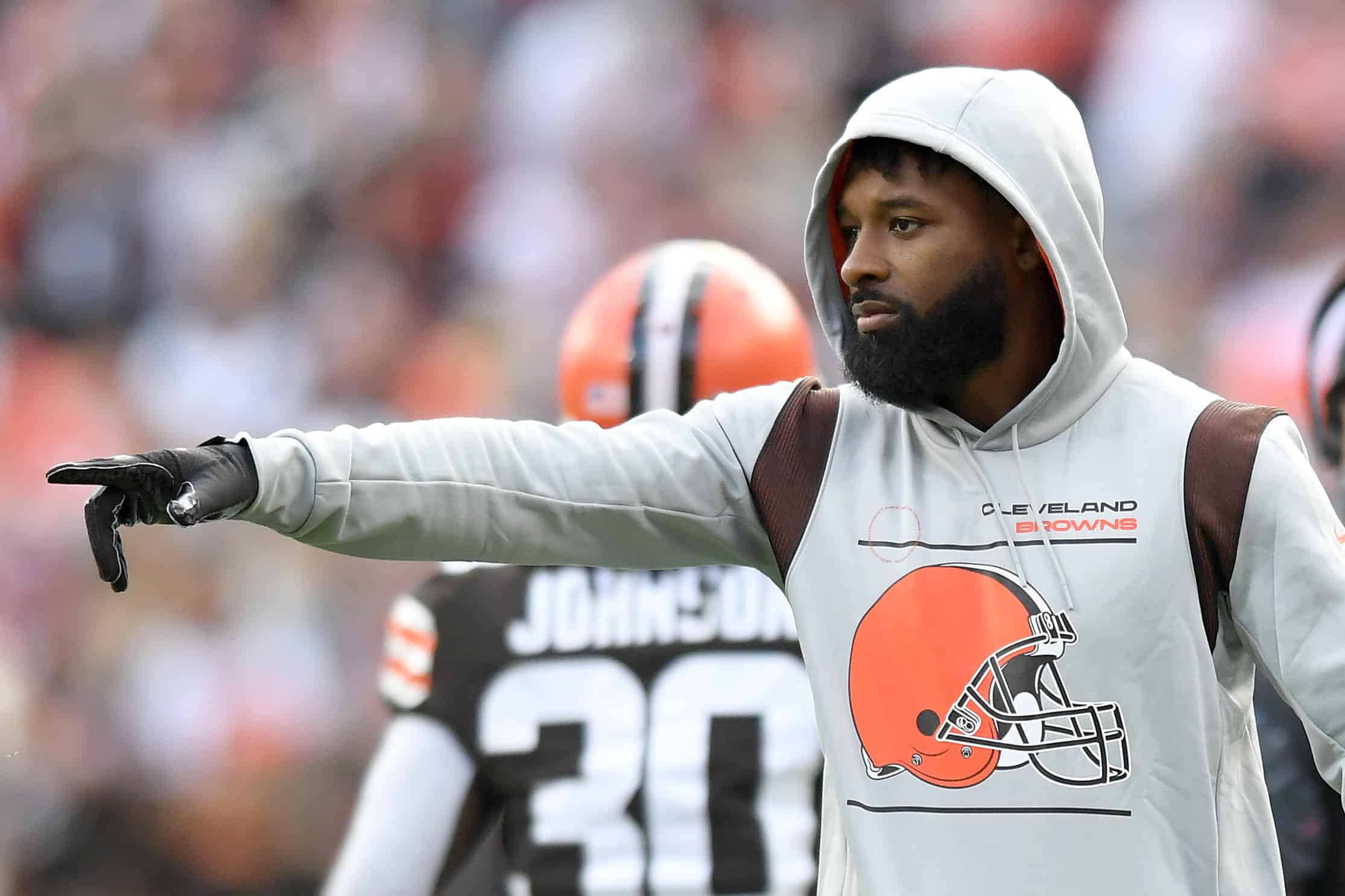 Since the Cleveland Browns and the Odell Beckham Jr. mess broke out last week, we have not heard much from OBJ's friend and former LSU teammate Jarvis Landry.
This has to be a trying time for Landry, and he stayed away from the press to let all of it play out.
Former Browns' WR Odell Beckham Jr is finalizing a deal with the Los Angeles Rams, per sources.

— Adam Schefter (@AdamSchefter) November 11, 2021
Now that OBJ is officially a member of the Los Angeles Rams, Landry sent a shout out to his buddy on Instagram.
It is full of well wishes and positivity for both Beckham and Landry.
#Browns Jarvis Landry has a message for Odell Beckham Jr. on Instagram: pic.twitter.com/2usnzchtXi

— Mary Kay Cabot (@MaryKayCabot) November 11, 2021
Besides three handshake emojis, it reads, "Handle Ya Business, Meet You In The SB Brudda".
Browns Vs. Rams Super Bowl
Landry is hoping and/or predicting a Browns vs. Rams Super Bowl.
This would be the only opportunity OBJ would see his former team this season.
The Rams are currently 7-2 and in second place behind the Arizona Cardinals in the NFC West.
If the Rams continue to play as they are, they should make the playoffs.
Only the Green Bay Packers at 7-2 and the Cardinals at 8-1 have the same or better records than the Rams.
The Browns' path to the Super Bowl is tougher at the moment.
At 5-4, there is a lot of AFC competition.
10 of the 16 AFC teams have 5 or more wins.
Super Bowl Is At Sofi Stadium
Could the Rams host the Super Bowl at their home stadium like the Tampa Bay Buccaneers did last season?
It is possible, but the Rams share it with the Los Angeles Chargers also so there are potentially two home teams hosting the Super Bowl.
Landry
Jarvis Landry appears to be at peace with everything.
Certainly, his friendship with OBJ will continue; they have always been friends.
Now it is time for everyone to focus on the Browns opponent in Week 10, the New England Patriots.