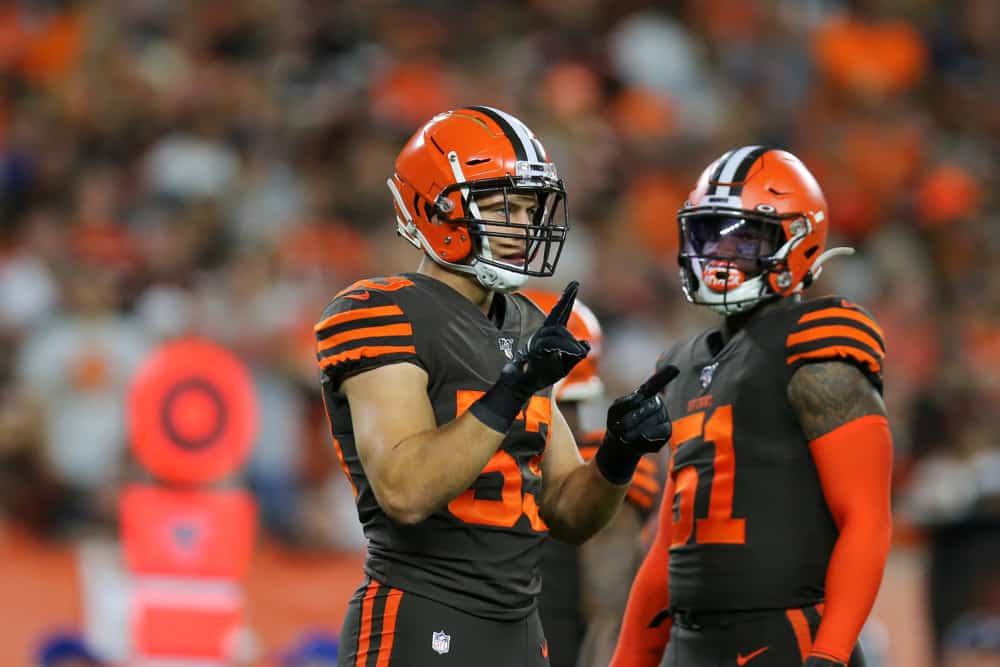 Don't tell Brown's linebacker Joe Schobert he's playing at a high level right now.
"I feel like I've been playing at a level I've played at before," he said following his second consecutive two-interception game, "but I'm at the right spot at the right time, stuff just comes your way."
In Sunday's win against the Miami Dolphins, Schobert became just the sixth linebacker in NFL history to have 2 interceptions in back to back games.
With two interceptions against Miami, @Browns LB Joe Schobert (@TheSchoGoesOn53) became the fourth linebacker with multiple interceptions in consecutive games in the Super Bowl era. #NFL100 #MIAvsCLE pic.twitter.com/t2Wrm1kHU5

— NFL345 (@NFL345) November 24, 2019
"I've been doing a good job of understanding what they're trying to do and that's put you in a better spot," he said, "especially in the passing game in today's NFL."
In the past 2 weeks, Schobert has 15 tackles, 1 sack, 2 tackles for a loss, 2 quarterback hits and 4 interceptions.
Schobert is even ahead of the pace of his stats when he made the Pro Bowl in 2017.
Safety Damarious Randall was asked about Schobert:
"Schob is a ball magnet, man," Randall said. "If you want the ball, just be by Schob when the quarterback's throwing it 'cause he tends to find a way to get there."
In week 11 against the Pittsburgh Steelers, Schobert graded out as the highest of any defensive player who logged at least 25 percent of his team's snaps.
Schobert's 93.3 grade put him in the company of the only linebacker to score above 87.  Rams defensive tackle Aaron Donald had a 93.3 score, but he did it in fewer snaps.
LB Joe Schobert had an impressive performance on #TNF! 😤 pic.twitter.com/fFfBCFIEsK

— PFF (@PFF) November 15, 2019
The Browns 4th year linebacker is not only making a case for the Pro Bowl, but he's letting the team know how much of a mistake it would be to let him walk in free agency.
The Browns would be very hard-pressed to replace Schobert in the offseason even though they drafted 2 linebackers in the 2019 draft.