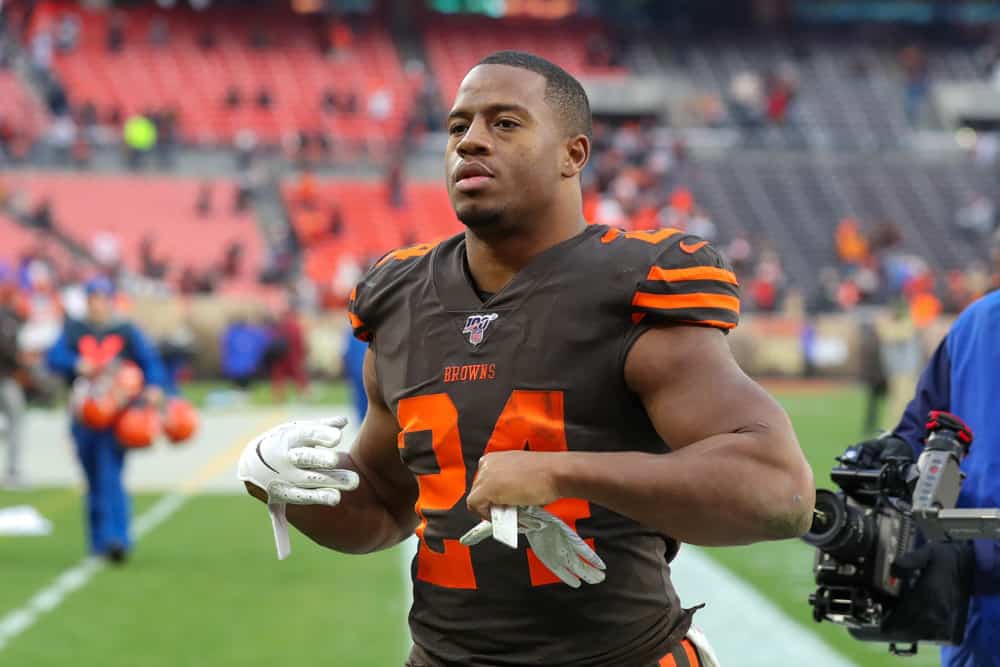 Losing Nick Chubb to a season-ending knee injury is a massive concern for the Cleveland Browns.
They are losing a vital component of their offense and a running back who always gave them a fighting chance in every game.
What's scary is that he injured the same knee while still at the University of Georgia.
As ESPN NFL insider Adam Schefter shared, Chubb suffered a torn MCL.
The recovery period for that injury typically takes six to eight weeks after surgery.
As Chubb works toward his NFL return, he's getting much support, especially from his high school alma mater.
Cedartown High School in Georgia used a banner with the words "Chubb Strong" during their entrance in one of their recent games.
Nick Chubb's high school showing support for their most famous alum 👏

(via @chxnluh) pic.twitter.com/pXUWD6xLxY

— Yahoo Sports (@YahooSports) September 23, 2023
In Cedartown, Georgia, Nick Chubb planted the seeds of his eventual football stardom.
He had 6,983 rushing yards and 102 touchdowns in four years with the Bulldogs.
Those numbers made him a four-star recruit.
Eventually, he would stay close to home and remain a Bulldog in college.
Chubb also competed in various athletics events like the 100-meter dash, 200-meter dash, and shot put.
He also excelled in those, becoming Georgia's 2014 Class AAAA title in the shot put.
In some ways, mastering shot put nuances allowed him to stiff-arm defenders on the football field.
Getting inspiration from those who Chubb inspired will motivate him to complete his full recovery as long as it takes.