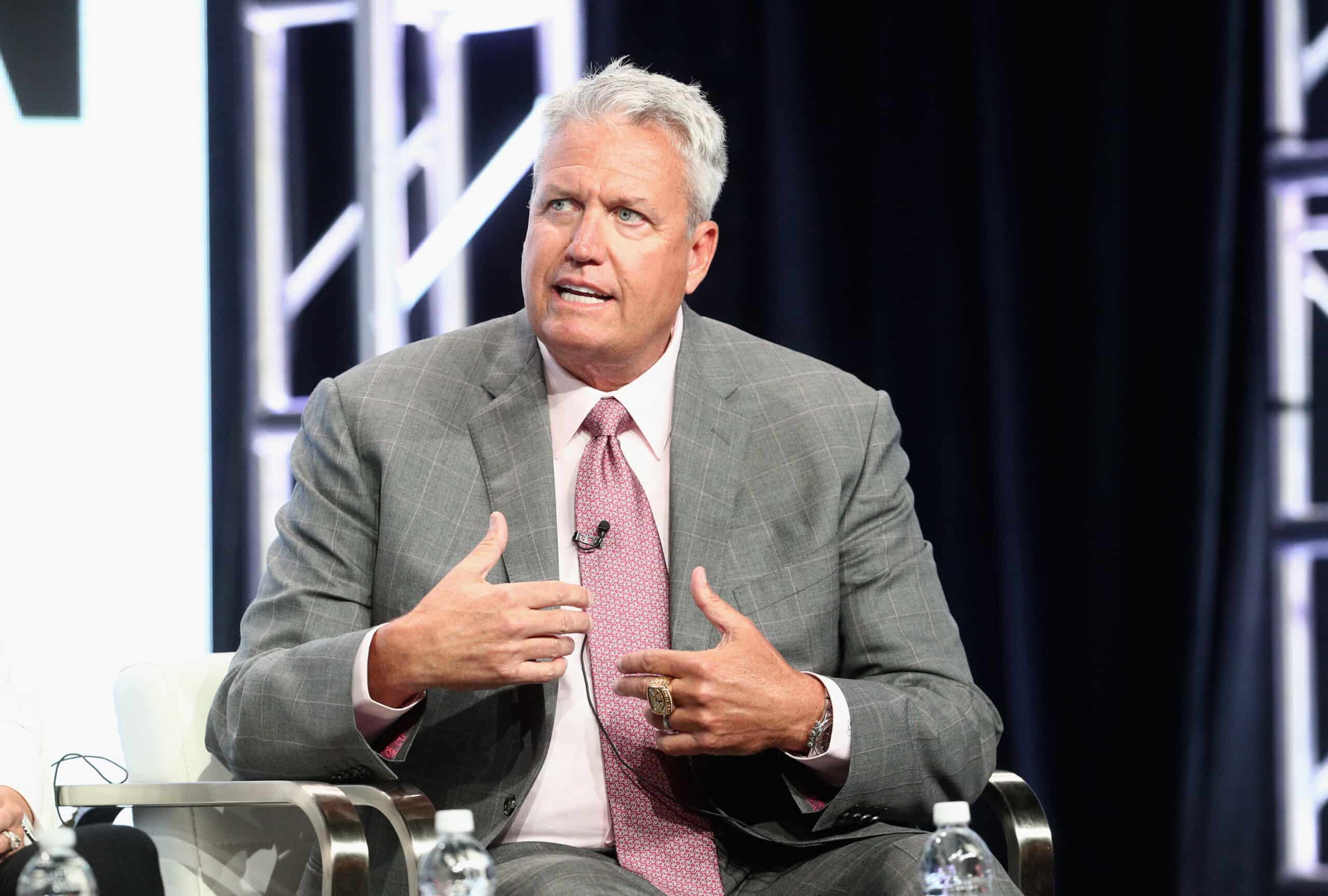 Heading into the Cleveland Browns' Week 10 contest in New England, ESPN's Rex Ryan predicted a disaster.
He might not have expected the overall carnage that entailed, but he nailed one particular pre-game assessment.
And on this morning's Get Up morning show, he followed up on his Baker Mayfield statement.
"Against man coverage, he doesn't throw well," said Ryan. "He throws the ball once (the receiver) gets open. He doesn't throw with timing or anticipation. That's not Baker Mayfield. (Baker) holds the ball too long. That's why he takes too many hits. Look, he has to have everything right (to be successful)."
Rex Ryan says Baker Mayfield is overrated 😳

"Baker Mayfield is NOT an elite quarterback! … Baker Mayfield doesn't lose games for you, but he doesn't win games for you either." pic.twitter.com/yFxGXjdAs8

— Get Up (@GetUpESPN) November 15, 2021
New England plays man coverage more than any other team, and they play it as well as anybody.
And not even Ryan's cohost and recent Baker Mayfield Apologist, Dan Orlovsky, could defend Sunday's results.
"(Mayfield) was bad. New England took away the Browns' tendencies, which is what they do. And Baker Mayfield didn't know what to do."
But Nobody Blames Mayfield For The Loss 
Rex Ryan opened the segment reminding his cohorts about his assertion that Mayfield was "over-rated as hell."
The 30-year NFL coaching veteran stood by that assessment, explaining:
"Baker Mayfield is not an elite quarterback. And that's okay! He doesn't lose games for you. But he doesn't win games for you, either.
Former NFL safety Ryan Clark got into the discussion, pointing out that the Browns played right into Bill Belichick's plan.
In the 7 games Baker Mayfield has played since he suffered the torn labrum in Week 2, #Browns are 3-4 & he's completed 61.4% of his passes for 1,456 yards, 8 TDs, 2 INTs, a 93.4 rating & he's been sacked 22 times

— Daryl Ruiter (@RuiterWrongFAN) November 15, 2021
Clark noted that what Cleveland Browns coaches and fans wanted Mayfield to do was exactly what Belichick wanted.
"(The Cleveland Browns" want to see Baker Mayfield go out there without his starting running backs, without Odell Beckham Jr, and see (Mayfield) beat the New England Patriots. And Bill Belichick wanted the exact same thing. He wanted Baker Mayfield to beat him. He wanted Baker to feel dangerous and push the ball down the field."
But all three guests, along with host Mike Greenberg agreed Mayfield was not responsible for the loss.
It took a total team effort with a lot of coaching to put up a 45-7 loss.
Was Mayfield Really That Bad? 
Mayfield barely completed half his pass attempts, at just 3.5 yards-per-attempt for a quarterback rating of only 56.
Receivers were not breaking open, and Mayfield held the ball long enough to take several bad hits.
He did try to force the ball to his best contested-ball receiver, throwing Donovan Peoples-Jones' way 4 times.
But the pair could never connect, and fellow starter Jarvis Landry gave Mayfield his lone completion to a wide receiver.
Kyle Dugger gets the pick on Baker Mayfield 😤

Pats cashed in with a TD moments later

(via @NFL)
pic.twitter.com/dchlpmAPiI

— Bleacher Report (@BleacherReport) November 14, 2021
Veteran backup Case Keenum managed to complete 4 of 6 passes to the pair in garbage time.
Another ESPN analyst, Dan Graziano, threw more shade toward Mayfield in his weekly "Overreactions" column.
Graziano asserts it is not an overreaction to think Mayfield is not the long-term quarterback answer for the Browns.
"There comes a point," wrote Graziano, "when figuring out whether you want to commit to a quarterback long term, that consistency (or lack thereof) becomes the key factor in the decision."