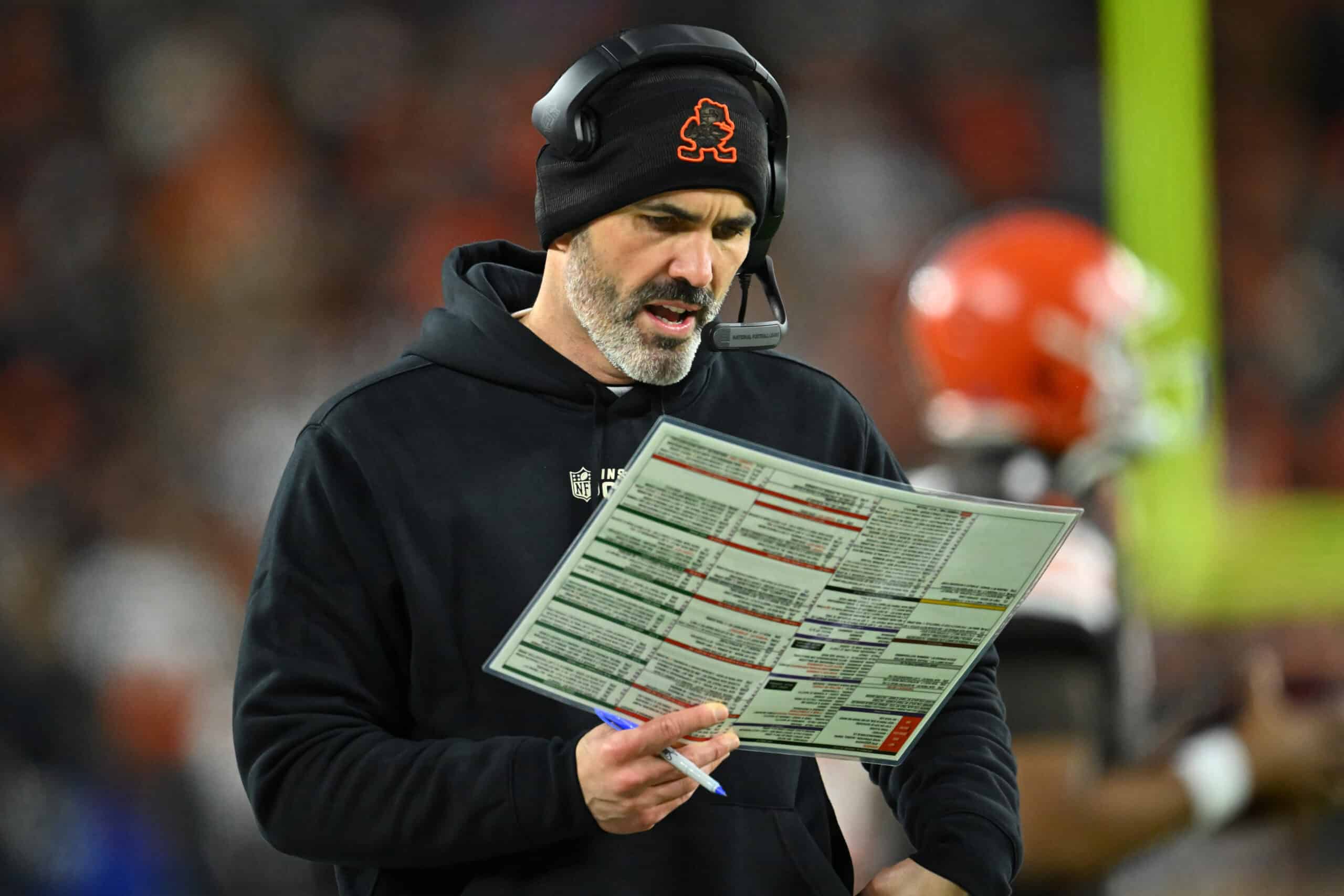 There were several negative aspects to the Cleveland Browns' 2022 season.
A surprisingly average defense, a 7-10 record, and Deshaun Watson's play certainly left a lot to be desired.
However, one statistic has proven that Kevin Stefanski's offense took a step in the right direction, giving hope for 2023.
Updated how often every offense went three and out through the playoffs. Ben Johnson coming back is huge for the Lions and the Arthur Smith is a good-playcaller hive is still alive and with a pulse pic.twitter.com/9XfeffYbpL

— Arjun Menon (@arjunmenon100) February 27, 2023
This chart above demonstrates the rate at which teams across the NFL went three-and-out during the 2022 season.
The Carolina Panthers, Houston Texans, and Tennessee Titans were the three worst teams in this regard, averaging over a 40 percent rate.
However, the Browns were the 13th-best team in this statistic.
What does this mean for the Browns?
For starters, it demonstrates their efficiency.
The Browns, while having a 7-10 record, had one of the fewest third-and-out rates in the league in 2022.
They were only led by Watson for six games, a quarterback that was supposed to provide a lot of answers for this team.
Due to the lack of his experience with the team, particularly the wide receivers, the Browns, at least on paper, weren't among the league leaders in terms of offense.
They were the 17th-highest-scoring team in the league, at 21.2 points per game.
With any luck, Watson will improve in the offseason, and the Browns will be able to materialize on their offensive efficiency.
If they can limit three-and-outs with Watson at the helm, things could look a lot different for the Browns.
For now, the team is looking ahead to the combine, which is set to begin very soon.