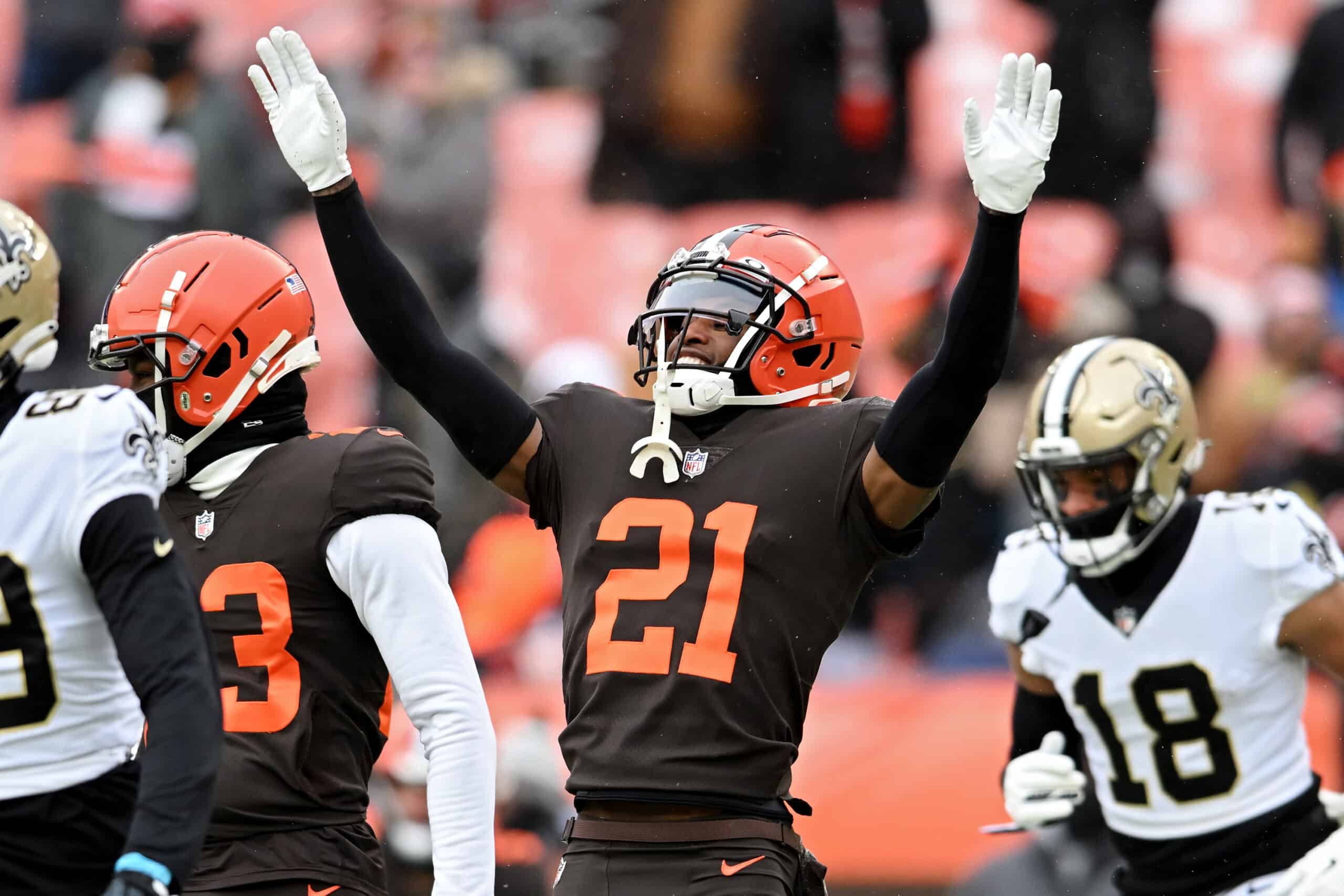 The Cleveland Browns defense has been the NFL's best through three weeks. 
They lead the league in total yards and points allowed per game.
Defensive coordinator Jim Schwartz has put his players in the best position to succeed.
The defensive front isn't just a Myles Garrett show anymore because Za'Darius Smith, Dalvin Tomlinson, and Ogbo Okoronkwo have contributed to their cause.
But the Browns wouldn't be an excellent defense without the stellar efforts from their secondary, especially Denzel Ward.
Last offseason, Ward signed a five-year, $100.5 million contract extension with the Browns.
A year later, Cleveland is getting their money's worth.
Pro Football Focus tweets that Ward has been targeted 11 times in single coverage through Week 3.
However, he's only allowed two receptions for 14 yards.
Ward also has forced five incompletions and allowed a 39.6 passer rating to opposing quarterbacks.
Denzel Ward in single coverage this season:

🟤 11 targets
🟠 2 receptions, 14 yards allowed
🟤 5 forced incompletions
🟠 39.6 passer rating allowed pic.twitter.com/8uNQl5mjxa

— PFF (@PFF) September 30, 2023
Those numbers have thrown their opponents out of sync.
Cincinnati Bengals quarterback Joe Burrow completed only 45 percent of his passes for 82 yards against the Browns in Week 1.
A week later, Kenny Pickett completed only 50 percent of his passes in their win.
The Pittsburgh Steelers could have lost if not for T.J. Watt's fumble recovery for a touchdown.
Ward and the Cleveland defensive secondary limited Ryan Tannehill to 13 completions out of 25 attempts for 104 yards.
Worst yet for the Tennessee Titans, they gained only 94 total yards in Week 3.
The Browns' elite defense makes it easier for their offense to put up enough points for victories.
However, the shifty Lamar Jackson and the Baltimore Ravens will prove to be another challenge that Ward and the Browns defensive backs must surpass.