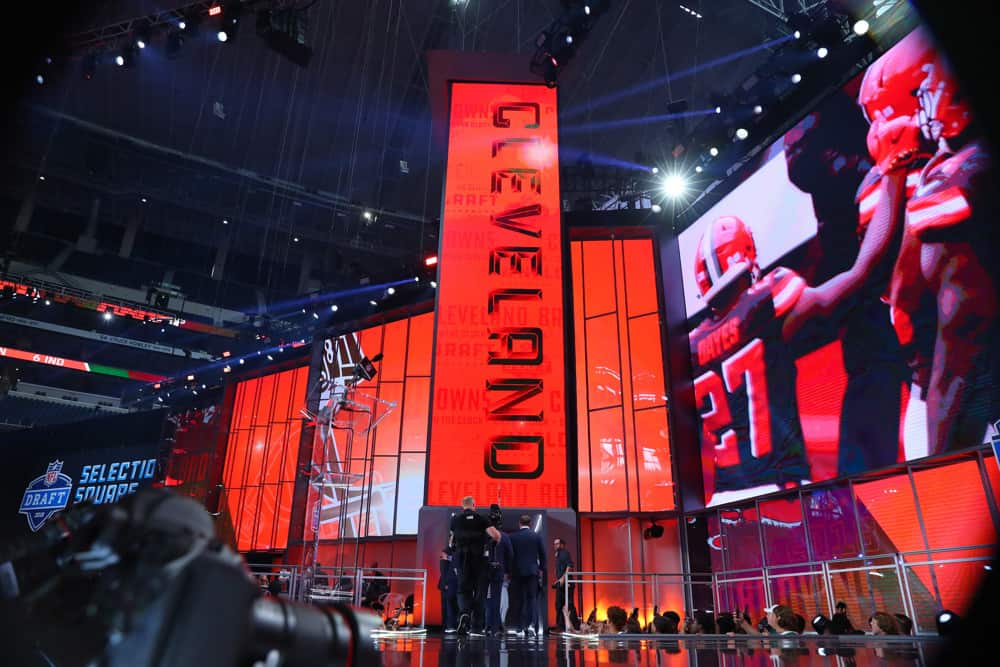 The Cleveland Browns finished the 2022 season with a 7-10 record.
While they had their share of offensive struggles at times, the team was without Deshaun Watson for the majority of the season.
With a full offseason under his belt, Watson will be given ample time and opportunity to spend with his receiving weapons.
The Browns are in a position to add a few offensive playmakers, given their lack of depth.
According to recent reporting, Justin M of the The Draft Network highlighted a key draft prospect that the Browns have interviewed.
.@GoJacksFB TE Tucker Kraft was EXTREMELY popular at the Combine.

Kraft met formally w/ 15 teams — Lions, Bengals, Dolphins, Cowboys, Patriots, Packers, Titans, Texans, Giants, Chargers, Browns, Bills, Raiders, Saints & Bucs, per league source.

4.69 40
10'2" Broad

— Justin M (@JustinM_NFL) March 7, 2023
The Browns joined 14 other NFL clubs to interview Tucker Kraft, a tight end out of South Dakota State University.
Kraft is 6-foot-5 and 255 pounds and was able to clock a 4.69 40-yard dash.
His measurables, along with his combine performances turned the heads of many scouts, an inciting incident for his 15 interviews.
While the tight end position is needed across the league, it isn't necessarily a deep position in many drafts.
Thankfully for the Browns, the 2023 class has several impressive prospects, including Kraft.
Kraft's collegiate career was at SDSU, which plays in the FCS instead of the FBS.
Even though this is a smaller school, Kraft was a dominant force.
In his final two seasons, Kraft totaled 92 receptions for 1,121 yards, totaling nine touchdowns.
Kraft's measurables make him an intriguing prospect for the Browns, who don't have a pick in this year's draft until 42nd overall.
Will they use their earliest pick to add to their offense, giving Watson another weapon in his second year with the Browns?