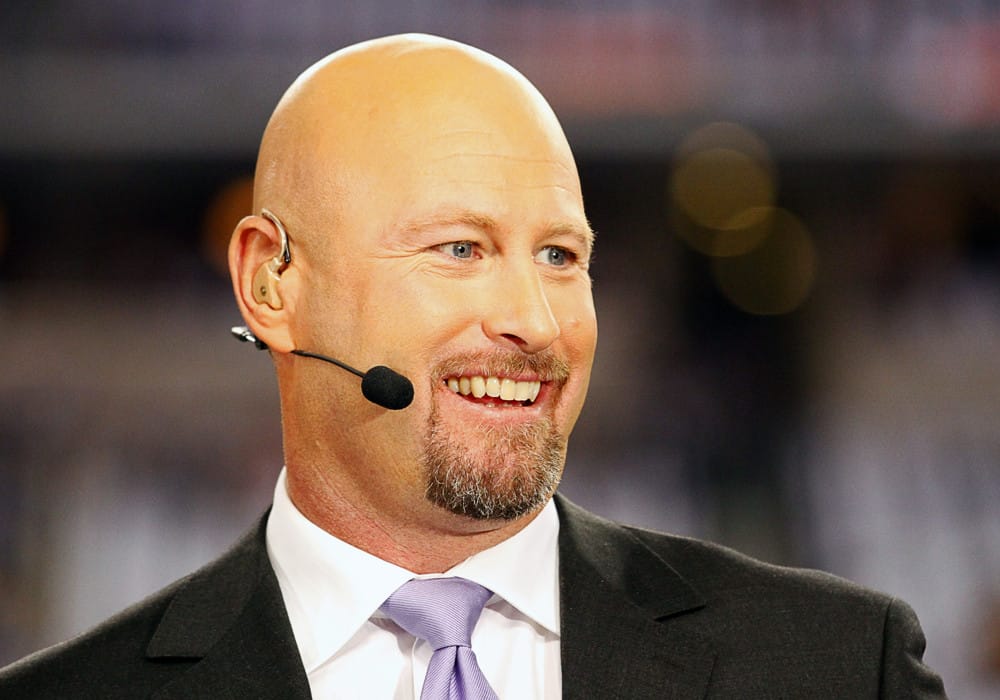 Trent Dilfer, former NFL QB and current high school football coach, joined Colin Cowherd on the latest edition of The Herd to talk about Baker Mayfield.
Everyone knows Colin Cowherd is not a Mayfield fan so it was interesting to hear Trent Dilfer's take on him.
Dilfer's thoughts come right after that wretched performance against the Steelers.
Dilfer says:
"He's rushing things. That Pick 6 is literally a high school mistake. If my quarterback threw to one robber on an in breaking route, I would lose my mind."
The robber coverage Dilfer is referring to is a defensive scheme that is aimed at confusing the quarterback.
Defenses use different players to take away the middle of the field, underneath and deep.
Dilfer believes that Baker's mistakes can be fixed and goes as far to say that he can be a "fantastic" player.
But he has to be willing to grow and learn, and the offensive system has to support the type of player he can be.
Trent Dilfer on Baker Mayfield and the Browns in 2019
Dilfer, like practically everyone else could not understand what Freddie Kitchens was up to in Cleveland last season.
He appeared last year on The Herd with Colin Cowherd and said:
"They should be a run, run-[play] action team. "Run the rock with Nick Chubb and play-action pass off of it. Let Baker Mayfield split the field in half, get it out of his hand [to his] talented playmakers quick…."It looked like spitball offense to me.  It looked like they spent a week saying, 'Oh that's a cool play…that's a cool play…oh, we can trick them here…. oh we can do that…'  And they just threw spitballs against the wall and said, 'OK, let's pull that one off and try it.'"
Trent Dilfer Says Baker Mayfield Has An Identify Crisis
Dilfer alluded to Baker's ongoing and unresolved identity crisis on the September 14, 2020 episode of The Herd.

Trent Dilfer just said it best about Baker on #TheHerd.

Baker Mayfield has an identity crisis at QB. He tries to play like Russ when he should be trying to be Brees.

Until he figures that out, he'll struggle. #Browns

— Coach Pep ⚾️ (@RobPep12) September 14, 2020
The good news is that Dilfer is not trashing Mayfield.
He seems keenly aware that he has been in 3 different systems in 3 years.
And he believes he can improve and be a great player.