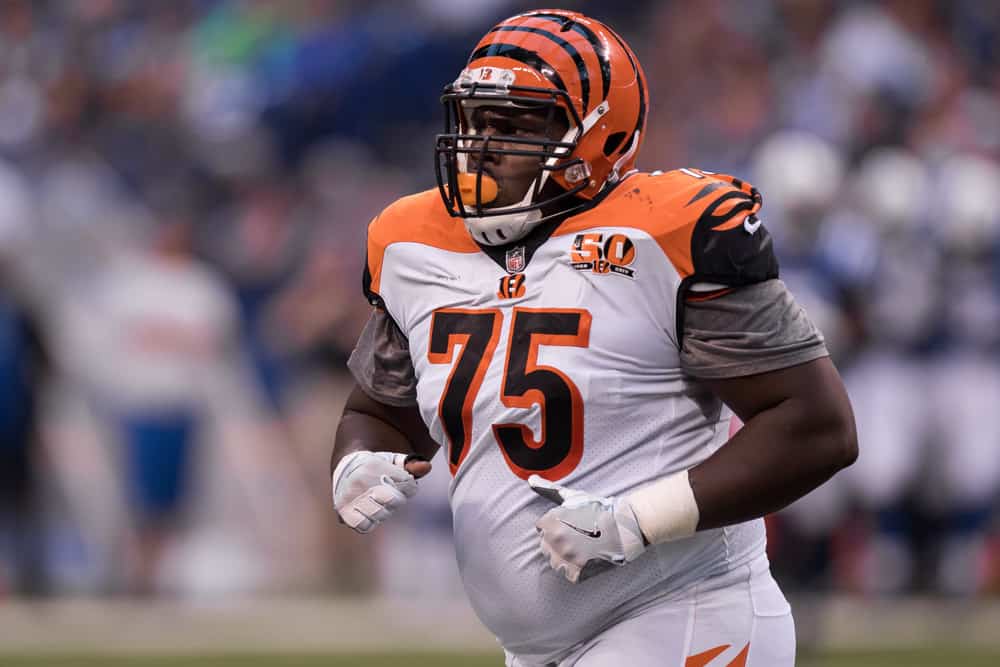 Defensive end Andrew Billings was placed on the reserve/opt-out list Tuesday.
The #Browns placed DT Andrew Billings, who signed a 1-year, $3.5M fully guaranteed contract in free agency, on the reserve/Opt-Out list. Another DT steps away.

— Ian Rapoport (@RapSheet) August 4, 2020
The 25-year-old signed a one-year deal with the team this offseason.
He'll join guard Drew Forbes and offensive tackle Drake Dorbeck as Browns who have opted out of the upcoming season.
However, the loss of Billings might end up hurting Cleveland more than many would expect.
Losing Billings
The Browns signed Billings this offseason as a reliable backup option at defensive tackle.
He recorded 35 tackles, four quarterback hits, and one sack through 16 games last season.
He's not a Pro Bowl caliber talent, but has been a solid contributor each of the last two years with the Cincinnati Bengals.
Billings was not going to be a starter, but he leaves the team without many trustworthy options off the bench.
All the other issues last year overshadowed Cleveland's lack of depth up front defensively. Adding Billings was supposed to address that. Browns now need rookie DT Jordan Elliott to step up.

— Jake Trotter (@Jake_Trotter) August 4, 2020
Cleveland will now be forced to ask rookie defensive tackle Jordan Elliott to step up.
He finished with 44 tackles, 8.5 tackles for loss, and 2.5 sacks through 12 games during his final year in college last season.
Elliott was viewed as one of the best pass rushers throughout the nation.
Jordan Elliott: 91.4 PFF pass-rush grade since 2017

1st among NFL Draft DTs pic.twitter.com/cK6RR1uwxz

— PFF College (@PFF_College) April 25, 2020
The Browns should be in capable hands with Elliott, but you never know with rookies.
Also, there is no preseason, so Elliott will have to get accustomed to the league quickly.
The other option the Browns have at defensive tackle is Jeffery Whatley.
He is an undrafted player out of Southern Alabama who had a fairly strong 2019 campaign.
He recorded 39 tackles, 14 tackles for loss, and four sacks through 12 games last season.
However, Whatley was also playing in the Sun Belt conference, which is not exactly the same level of talent as the NFL.
The Browns defensive line is significantly going to be impacted by the loss of Billings.
What Should Cleveland Do?
Luckily, Billings was a backup player and not a starter on the defensive line.
The Browns have Sheldon Richardson and Larry Ogunjobi who have proven to be reliable options.
Cleveland is in great hands with them, so hopefully, neither of them go down this season.
The team could go out and sign another veteran to fill the void left by Billings.
It really depends on how much the Browns believe in their rookies.
Lack of depth on the defensive line hurt the Browns last season.
That is exactly why the team went out and signed Billings this offseason.
His absence hurts, but at least the Browns have two Pro Bowl-caliber starters.
The Browns have one of the best front four in the NFL, possibly the best in the league.
Cleveland can survive without Billings, but signing another veteran before the season wouldn't be the worst idea in the world.