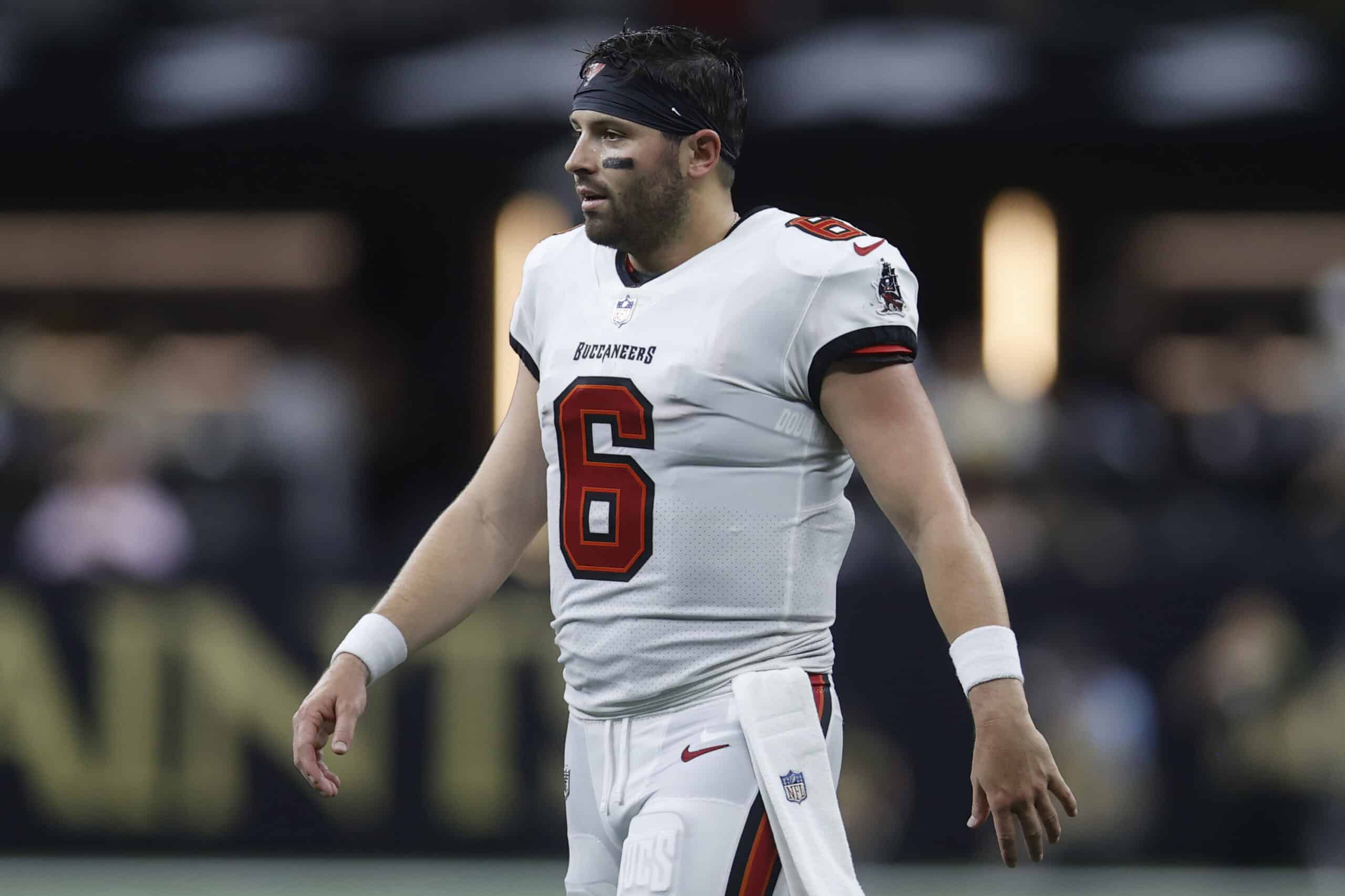 The Cleveland Browns had high hopes for quarterback Baker Mayfield after selecting him first overall in the 2018 NFL Draft.
After all, he was the Heisman Trophy winner the previous year for the University of Oklahoma.
Browns fans thought he could turn the team's fortunes around.
He did, but not in the amount of time they would have wanted.
Mayfield lasted only four seasons in Cleveland before getting traded to the Carolina Panthers.
Looking back, he has a clearer perspective on why it happened.
"I think I'm still confused, too. No, I think towards the end there, you know, I played 2021 with a pretty much torned apart shoulder, and I was excited to get the surgery, get healthy, and get another shot to try to get back to that 2020 form. But, that wasn't their plan and I'm a firm believer everything happens for a reason," Mayfield said during his recent appearance on The Pat McAfee Show.
Baker Mayfield says he's still confused about why he's not on the Browns… pic.twitter.com/WivjCIGmZa

— ESPN Cleveland (@ESPNCleveland) October 6, 2023
As McAfee mentioned before Mayfield's answer, he did win a playoff game against the Pittsburgh Steelers.
However, the Browns decided to go with Deshaun Watson, giving him a five-year, $230 million fully guaranteed contract.
That development made Mayfield the odd man out as the Browns traded him to Carolina for a conditional 2024 fifth-round pick.
From there, the Los Angeles Rams claimed him off waivers toward the end of the 2022 season.
Those struggles might have worked in Mayfield's favor for he now as he now leads the 3-1 Tampa Bay Buccaneers.