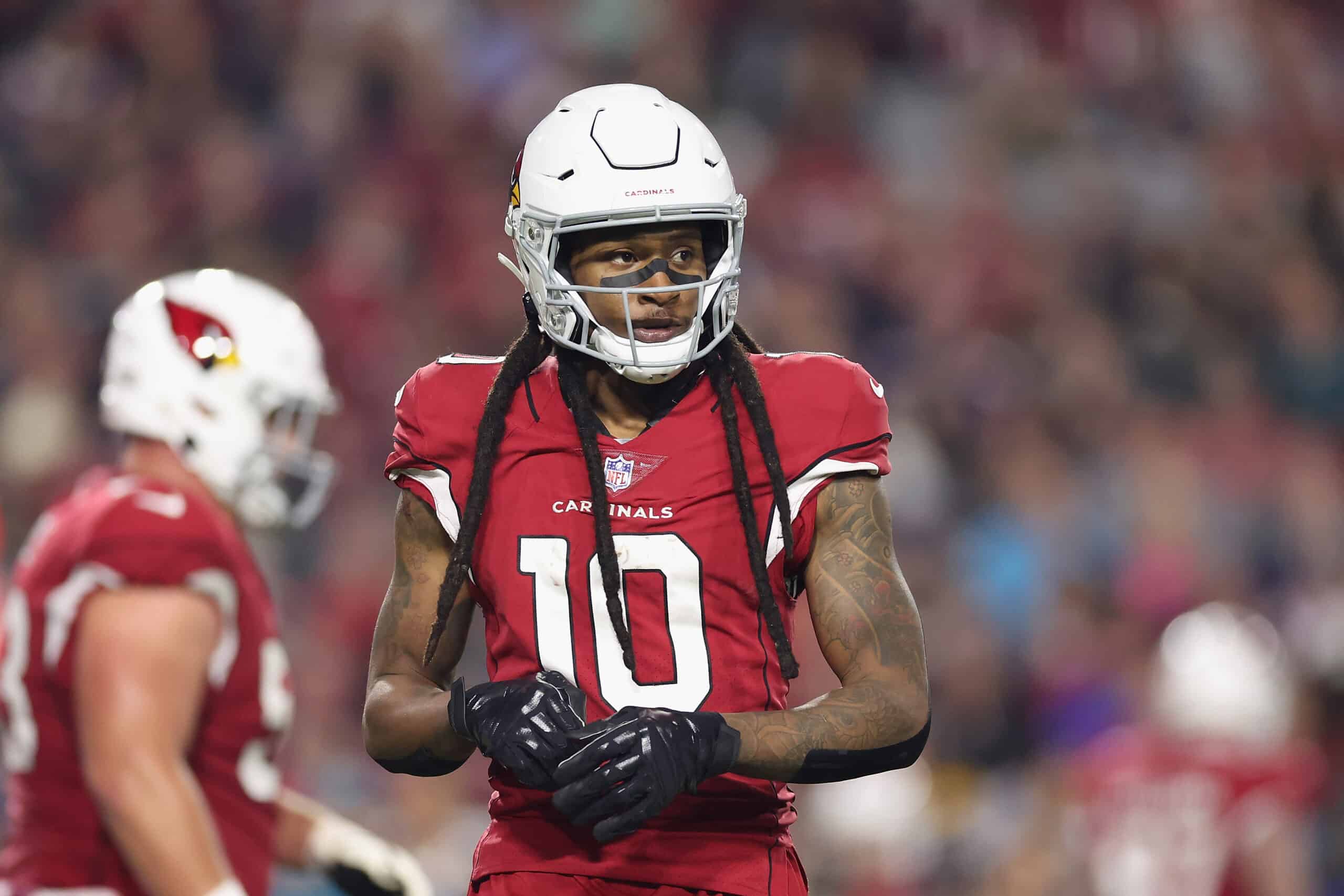 The Cleveland Browns have done more than enough to revamp their roster ahead of this season.
They put in some work to add more firepower to both ends of the field, and the expectation is that a full season of Deshaun Watson will result in a much better offensive performance in 2023.
But with as many moves as they've made thus far, they could still have one more waiting in line.
According to Tom Withers, there's mutual interest between the Browns and DeAndre Hopkins, albeit he also says that the financial fit is tough right now.
Browns remain long shot in DeAndre Hopkins sweepstakes. Mutual interest, but tough financial fit.

— Tom Withers (@twithersAP) June 1, 2023
The Browns would be a logical fit for Hopkins.
He had the best years of his career with Watson when they played together with the Houston Texans.
And judging by his current market, it doesn't seem like he's going to get anywhere close to the $20 million he was due with the Arizona Cardinals this season.
If any team would've been even slightly interested in meeting that asking price, then the Cardinals would've been able to get even a late-round pick for him before releasing him, which obviously wasn't the case.
The Kansas City Chiefs and Buffalo Bills are rumored to be interested in his services, and he even hired an agent to handle his sweepstakes.
And even though the Browns might not be able to offer him the most money, they'd give him a chance to compete and prove that he's still got it, all while playing with a guy who knows how to make the most of his skills.