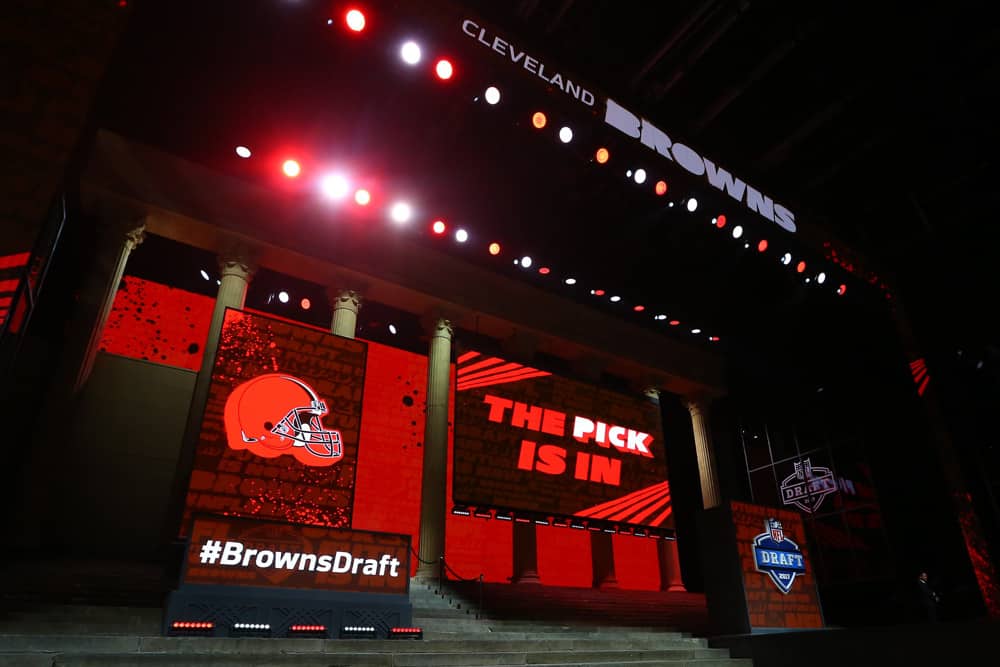 Last offseason, the Cleveland Browns seemed to take a big step forward.
Both their first two selections in the 2021 draft were immediate impact players.
Also, free agent signings such as Anthony Walker and Jadeveon Clowney were significant to their improvement on defense.
This roster doesn't appear to be too far away from being legitimate contenders.
However, there is still work to be done and the Browns front office knows that heading into the offseason.
Luckily, this organization appears to be in a good place heading into the offseason.
Time To Improve
The biggest areas of concern for this team are the defensive line and on the offensive side of the football.
This roster doesn't have much talent at wide receiver, but that problem could easily be solved soon.
The Browns head into the offseason with roughly $30 million in cap space.
It's enough money to make some moves in free agency and improve this roster.
It's also worth noting that Cleveland has quite a lot of draft capital right now.
In fact, the Browns rank ninth-best in draft capital to work with this offseason.
which teams have the most draft capital to spend on players in the 2022 NFL Draft?

#1 – NYJ (all front loaded, no picks after the 5th round)
#2 – PHI
#3 – NYG
#4 – JAX
#5 – DET

full listing of total draft value & every pick for all 32 teams (includes comp picks, see note) pic.twitter.com/sHK9Urd4dk

— Warren Sharp (@SharpFootball) February 23, 2022
The Browns also have an extra compensatory pick, which is expected to be around the third round.
They obtained this pick when the Minnesota Vikings hired former Browns vice president Kwesi Adofo-Mensah.
Cleveland also has an extra fourth-round selection from a trade with the Detroit Lions.
That being said, the Browns appear to have plenty of flexibility heading into the draft.
Making Smart Decisions
It's obvious that this Browns roster needs to make major improvements this offseason.
This organization cannot afford to have another down year, especially with the talent on this team.
General manager Andrew Berry has done a tremendous job with this roster in a short period of time.
He isn't afraid to make moves, so fans should expect Berry to make a few splashes this offseason.
Potentially, the Browns package some of their draft picks for a reliable No.1 wide receiver.
They could also use their draft capital to move up higher in the 2022 draft.
There's multiple ways for the Browns to use these extra draft picks to their advantage.
Now, it's time for Berry and his staff to work their magic and improve this Browns roster.