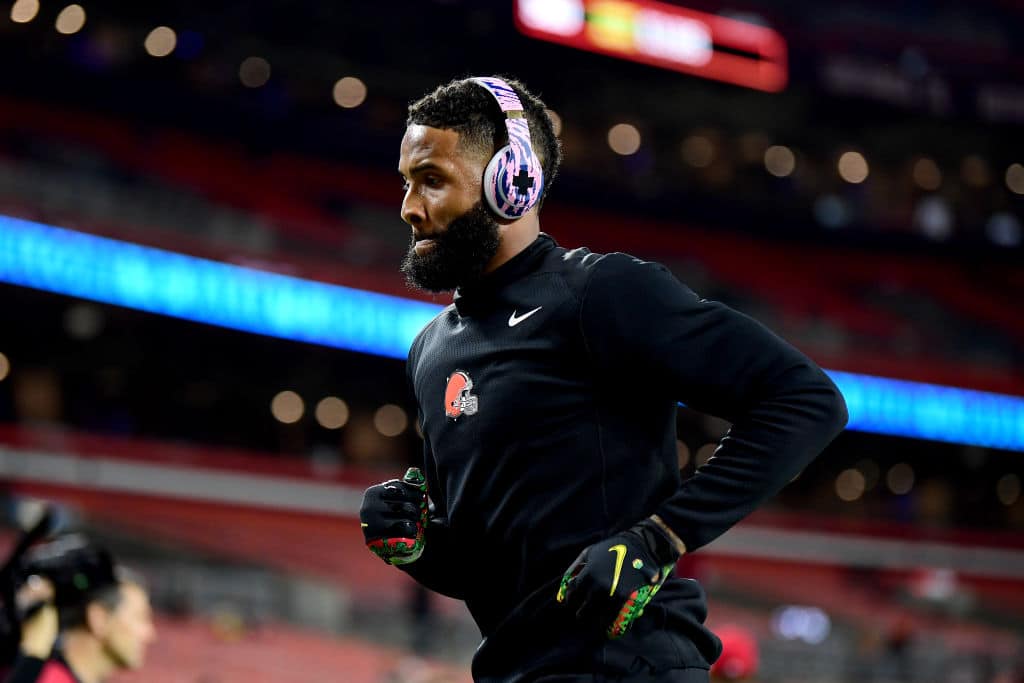 Odell Beckham Jr.'s stint with the Cleveland Browns was far from successful.
He missed some games with injuries, and it's evident that he never developed any sort of chemistry with Baker Mayfield.
Overall, OBJ made 29 appearances (28 starts) for the team, hauling in 114 receptions for 1,586 yards and just seven touchdowns.
However, with the Browns looking to be a pass-first team with Deshaun Watson now at the helm, it seems like they could use a guy like him lining up opposite Amari Cooper.
More than that, OBJ seemed willing to bury the hatchet and potentially go back to Cleveland next season, as he was recently spotted meeting with Browns HC Kevin Stefanski.
#Browns Kevin Stefanski meeting with Odell Beckham Jr. pic.twitter.com/lzhk3lVMKd

— Brad Stainbrook (@StainbrookNFL) March 28, 2023
Needless to say, that prompted plenty of reactions on social media, from fans urging the team to sign him again, to others being a bit more cynical and skeptical.
Its time Brad pic.twitter.com/yNL7QgGHcS

— Jon Jon (@JonathanHimsky) March 28, 2023
If the Browns were to sign him and he stays healthy… Super Bowl!

— Jeffery Kovach (@theknowledge21) March 28, 2023
If Stefanski seen Baker. pic.twitter.com/ZrHIVFlEu4

— Protecting My Peace 💆🏿‍♂️ (@NubianKingBenji) March 28, 2023
What a pity that we will probably never see prime @obj with @deshaunwatson in Cleveland. I am somehow sure it would have been crazy good. They push each other to new limts

— droppinpins (@HHHBBPSGNYC) March 28, 2023
It's nothing he just ran into him

— Brian Plumadore (@BPlumadore) March 28, 2023
The Browns already added Elijah Moore to bolster the receiving corps, and we already know what Cooper and OBJ can do when they're healthy.
If Deshaun Watson can go back to his old self with a full season on the team, then there's no reason to think they can't have one of the most explosive passing games in the league.
Of course, that will also hinge on how much money OBJ wants from the Browns, and whether he's able to stay healthy — which is a big if at this point in his career.
But there are reasons to be optimistic, so we won't blame Browns fans if they're obsessively refreshing their Twitter feeds right now.