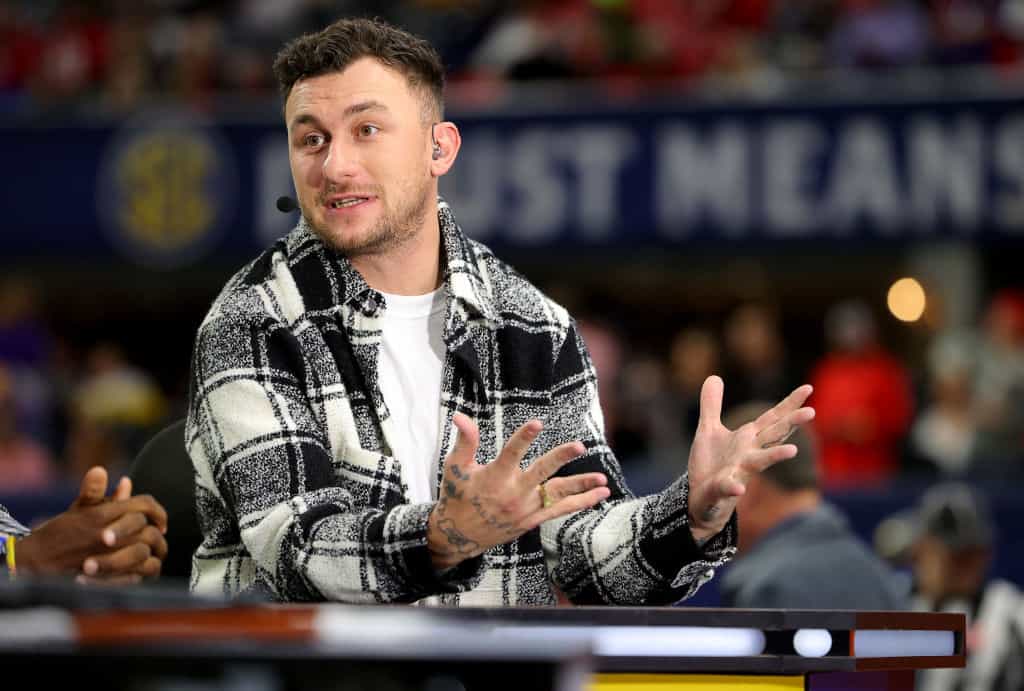 It has been a very long time since the Cleveland Browns had a consistently good and reliable quarterback.
The last few decades have been filled with disappointments and false prophets for them at that position, including Tim Couch, Johnny Manziel and, most recently, Baker Mayfield.
But among them, Manziel may have been the worst offender.
A Netflix documentary on him will be released later this summer, allowing fans to relive or even discover his story, per 247Sports.
A Netflix documentary on Johnny Manziel will be released on August 8 👀 pic.twitter.com/Hh44nKXRsB

— 247Sports (@247Sports) July 10, 2023
After he was a big high school star in his native Texas, Manziel took the NCAA by storm in his freshman season at Texas A&M University.
That year, he threw for 3,706 yards and 26 touchdowns while completing 68.0 percent of his pass attempts, and he added 1,410 yards and 21 touchdowns on the ground.
He earned not just the Heisman Trophy, but also the Davey O'Brien National Quarterback Award and the Manning Award, and he drove Texas A&M to a blowout win in the Cotton Bowl.
After a sophomore season that was nearly as successful as his freshman campaign, Manziel was taken with the No. 22 pick in the 2014 NFL Draft by the Browns.
But the indiscretions began almost immediately.
Even before he was drafted, some scouts greatly doubted his character, and in a preseason game in 2014, he was fined for an obscene gesture.
He ended up playing just 15 games over two NFL seasons, which were marred by injuries and poor play overall.
Off the field, Manziel has gotten himself into trouble numerous times, which has included legal problems, altercations, domestic abuse, and alleged illegal drug use.
He has spent the last few seasons playing football in a few minor leagues.