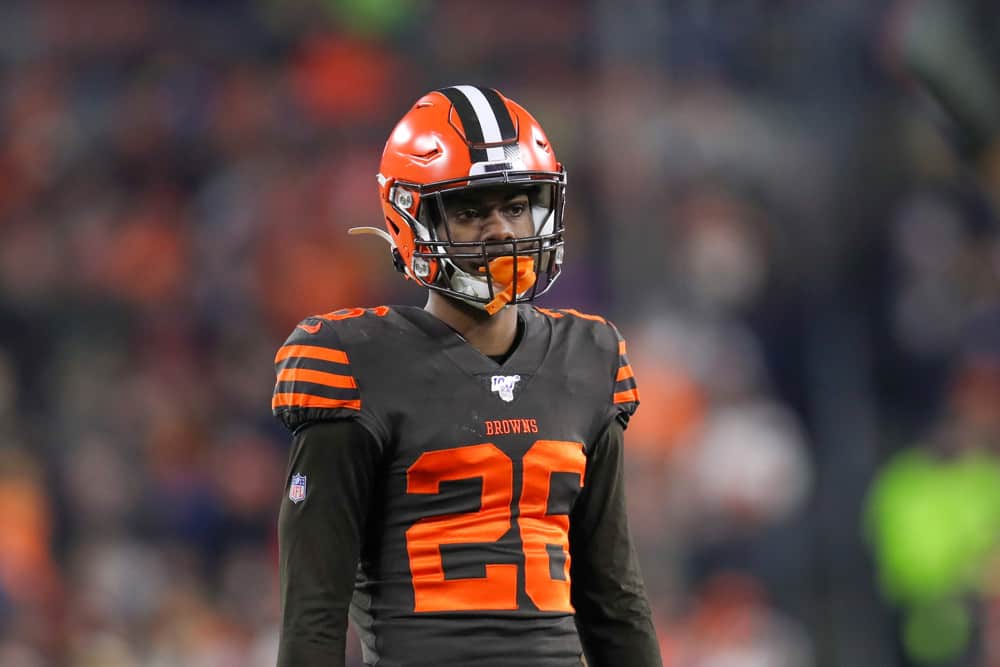 Cleveland Browns cornerback Greedy Williams announced his return Thursday from a shoulder injury that kept him out for the entire 2020 season.
"#ReturnOfGreedy is official!" Williams tweeted on Thursday afternoon.
Williams, 23, has had a nerve issue in his shoulder even before the Browns drafted him out of LSU in the second round with the 46th overall pick of the 2019 NFL Draft.
#ReturnOfGreedy is official!

— Greedy Williams ™️ (@Greedy) March 4, 2021
The Akron Beacon Journal's Browns beat writer Nate Ulrich reported Williams shared another tweet that has been deleted.
The deleted tweet showed two pictures of his chest and shoulders, one dated Jan. 26 and the other Feb. 10.
"God performing miracles during this process!! I'm now 50% after 6months upon recovering! #ReturnOfGreedy," Williams wrote in the tweet that has since been removed.
Earlier this week, Browns head coach Kevin Stefanski did not have much of an update on Williams' status headed into the 2021 season.
"I did see Greedy today," Stefanski said. "We will have more updates as we go."
Last season, the Browns said Williams' injury was day to day.
Eventually, the team put Williams on injured reserve.
Every three weeks during the 2020 regular season, there was speculation whether the Browns would activate Williams from injured reserve, especially when cornerback Denzel Ward got put on the COVID-19 list.
In free agency or in the 2021 NFL Draft, the Browns could look to make an upgrade at the cornerback position opposite Ward.
Cornerbacks Kevin Johnson and Terrance Mitchell are unrestricted free agents once the legal negotiating window opens on March 15.
Free agency officially begins on March 17.
Williams, Ward, M.J. Stewart are under contract for the Browns next season.
Williams' rookie contract with the Browns runs through the 2022 season.
On Twitter, Williams has acknowledged his shoulder injury when people would question his toughness asking why he couldn't play.
In 2019, Williams started 12 games, had two pass deflections, 47 total tackles and two tackles for a loss.
Williams and safety Grant Delpit are set to return to the Browns secondary for the 2021 season.
Delpit missed the entire 2020 season after a torn Achilles injury.
Williams and Delpit were also teammates at LSU.