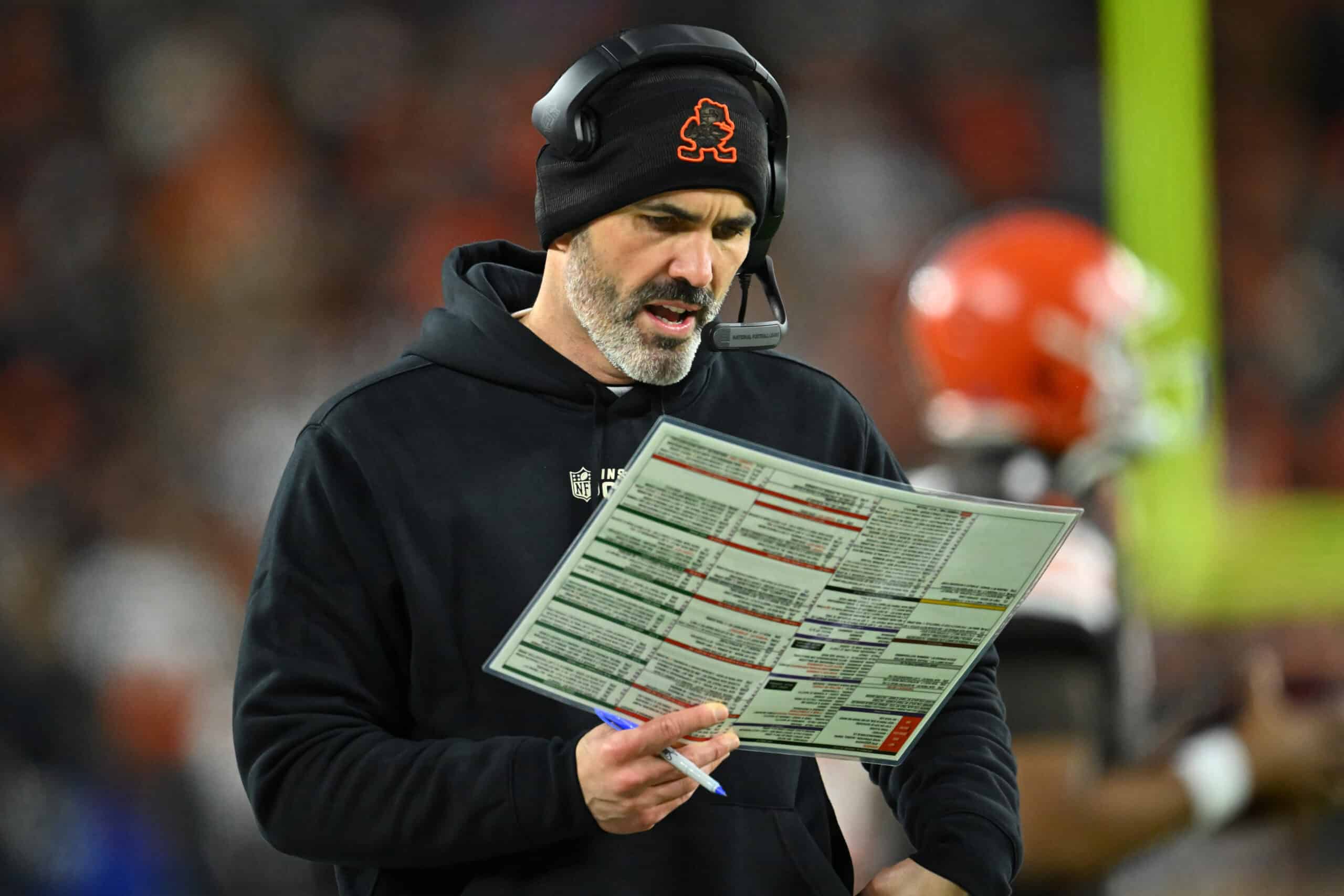 The Cleveland Browns need to take a leap forward in 2023.
Kevin Stefanski has been given the benefit of the doubt over the past couple of years due to several circumstances.
But now that he has a revamped defense and a full year of Deshaun Watson under center, the time to deliver has finally come.
That's why Browns analyst Jim Donovan believes the head coach will now focus his offense on Watson, which is a no-brainer, all things considered.
"I think there's been a very, very friendly meeting of the minds about tweaking the offense to make it a little more Deshaun Watson friendly," – @3JimDonovan.

How much confidence do you have in Stefanski's offense going into next season? pic.twitter.com/NmM04i4JH7

— ESPN Cleveland (@ESPNCleveland) April 12, 2023
The Browns traded and then paid big money for a guy to lead the franchise, so not playing to his strengths would be a blatant mistake.
Watson is an outstanding and efficient passer, and his ability to scramble and extend plays often opens up the field.
The team signed Elijah Moore to provide a vertical threat alongside Amari Cooper, so Watson should have more than a decent set of weapons at his disposal, with Nick Chubb opening up space with his runs.
The Browns relied heavily on the running game last season with Chubb and Kareem Hunt as their RB committee, but that was with Jacoby Brissett behind center.
Watson led the league in passing yards with more than 4,800 in his last full season with the Houston Texans, so you know he can sling the football down the field.
Also, he should play with a chip on his shoulder and look to silence his doubters and critics in his first full campaign with his new team, so expect an MVP-caliber season from the Clemson product.