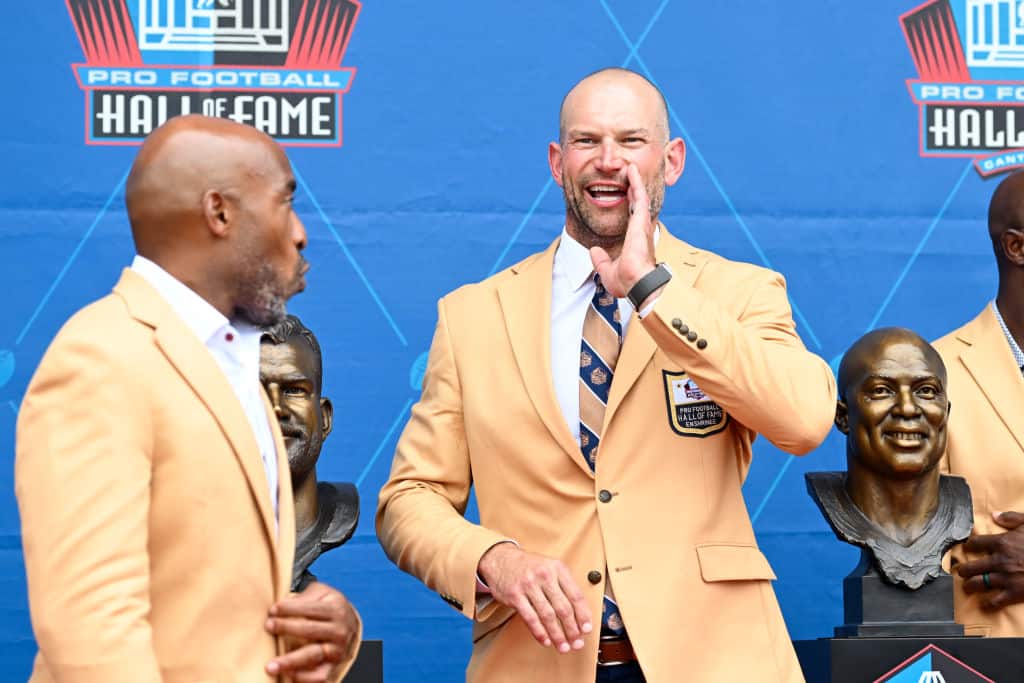 Joe Thomas proudly represented the Cleveland Browns for 11 NFL seasons.
He protected the quarterbacks who lined up behind center with excellence.
Those who cover the league have recognized his efforts with six First-Team All-Pro and 10 Pro Bowl selections.
He's the only offensive lineman in league history to make the Pro Bowl in his first 10 seasons.
Thomas was also a model of durability, playing in 10,363 consecutive snaps.
The former Wisconsin standout also started in all 167 games he played.
These achievements made him a first-ballot Pro Football Hall of Fame inductee earlier this year.
The Browns followed suit by including him in the franchise's Ring of Honor, leading to a heartfelt reaction from Thomas.
Humbled and proud!!🥹 https://t.co/9TwFdca0pG

— Joe Thomas (@joethomas73) October 3, 2023
Thomas was in attendance with his wife, Annie, and their four children when he was welcomed among the franchise's most distinguished contributors.
His Ring of Honor induction ceremony occurred during halftime of the Browns' Week 4 game against the Baltimore Ravens.
Aside from having his name permanently placed at the Browns' home field, he also received a Ring of Excellence, a 14-karat gold ring.
It's an honor he deserves, especially when he became the face of what's good about the Browns.
He exuded excellence, even if the Browns had down years throughout his NFL career.
His example became a model that all Browns offensive linemen have tried to emulate.
In his Ring of Honor induction speech, Thomas said: "I hope my name in the Browns Ring of Honor will serve as a memory of the great coaching, wisdom, and encouragement I've received throughout my athletic career from my parents, teachers, and coaches."