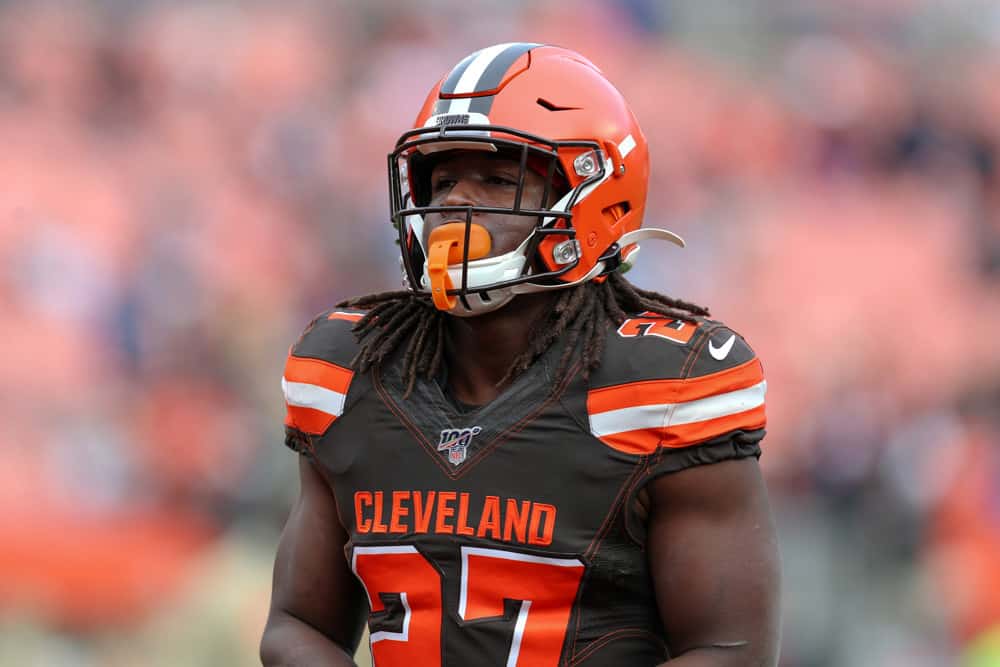 While the Browns currently have Kareem Hunt under contract, he is set to become a restricted free agent this offseason.
In an interview, Hunt said on Friday that he is fine sharing the workload with fellow running back Nick Chubb and expressed his desire to stay in his hometown.
"Ain't no place like home, and this is home for me, so I would love to be in my hometown playing for a long time, maybe finish my career," Hunt said

"That would be something special. You never know. I'm just excited to do whatever it takes. They're going to get a ballplayer.''
Hunt was suspended for the first 8 games of the regular season for violating the league's personal-conduct policy when he engaged in a physical altercation with a woman in downtown Cleveland and a man in put-in-bay in 2018.
Browns GM John Dorsey signed Hunt after being released by the Kansas City Chiefs when a video surfaced of him shoving and kicking a woman in downtown Cleveland a year earlier.
Dorsey drafted Hunt in the 2017 draft out of the University of Toledo when he was the General Manager of the Chiefs.
Hunt has not disappointed in his second chance this year.
He has 40 carries for 175 yards (4.4 average) and 2 touchdowns to go along with 34 catches for 253 yards and 1 touchdown in only 7 games this year.
Hunt also expressed his excitement to experience a full season of playing with Nick Chubb in 2020.
"A whole season together [with Chubb], it's going to be tough for other teams. As soon as we get it clicking, everybody will feed off it."
He also expressed his thoughts about Nick Chubb wrapping up the rushing title this Sunday in Cincinnati.
"It's hard to do," Hunt said. "You've got to be consistent. You've got to come ready to play every game.

"Nick deserves it. He's a workhorse type of guy, a good person, and I can't be happier for him. He deserves the rushing title — no doubt — and I believe he's going to get it."
Kareem Hunt knows what it takes to win a rushing title as he achieved it as a rookie with the Chiefs while rushing for 1327 yards.
Hunt also expressed confidence that the Browns would have won more games with him 2019 if he were available.
"I feel like I'm a difference maker on the field," he said. "I feel like I could've helped win a couple more games."