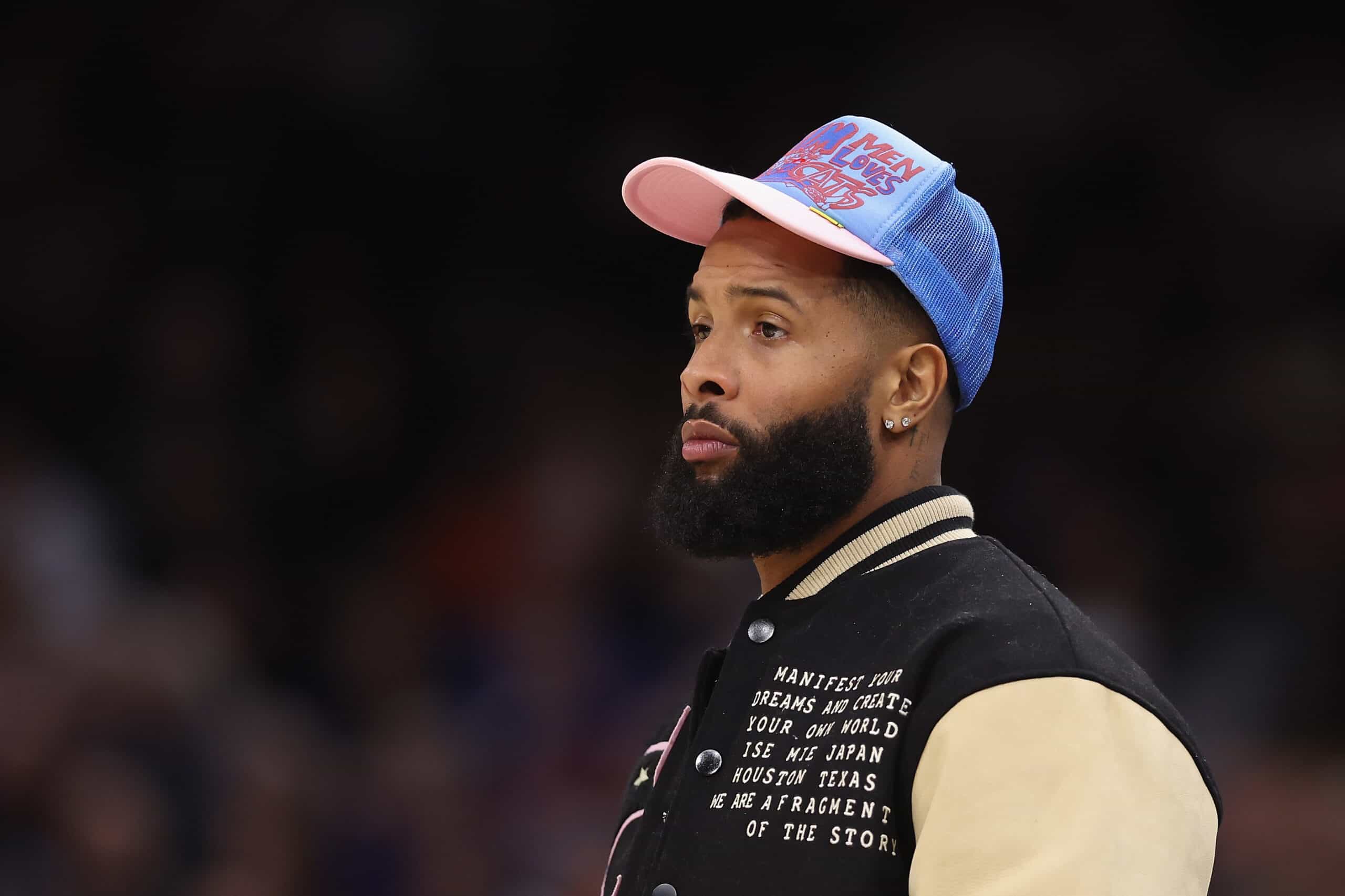 Wide receiver Odell Beckham Jr. may have had two torn ACLs in a span of fewer than 18 months, but he has made a full recovery, and he still thinks very highly of his viability as an NFL skill player.
On Friday, he held a workout in Arizona that was seen by representatives of many teams, and the Cleveland Browns were reportedly one of the teams in attendance.
Teams that will attend @obj
workout in Arizona today include:#Chiefs#Rams#49ers#Bills#Giants #Patriots #Rams#Browns#Vikings#Ravens#Jets #Panthers

(via @jjones9) pic.twitter.com/GRkNU4HsmA

— Dov Kleiman (@NFL_DovKleiman) March 10, 2023
Beckham left the Browns during the 2021 season amidst rumors of a rift between him and quarterback Baker Mayfield, but according to Browns beat writer Mary Kay Cabot, the team is still on good terms with him and considers him a free agent option.
#Browns have remained on good terms w/ Odell Beckham Jr. & he's an option; They're expected to be squarely in the mix for #Broncos FA Dre'Mont Jones (CLE native); C Ethan Pocic has a decent chance to come back: Insider https://t.co/WRGERcCtlp

— Mary Kay Cabot (@MaryKayCabot) March 12, 2023
Odell- zero chance he's back.

— Bill Czech (@CzechBill) March 12, 2023
We don't want Odell

— Cousin Eddie (@cousineddieRQ) March 12, 2023
Yes bring him back

— O-H-I-O! (@FrankSc85433217) March 12, 2023
I hope they can sign all 3

— Jeff Piva (@JeffPiva) March 12, 2023
All they trouble they had with him and trying to cut him, no way is that happening. They must be there to see someone else.

— Charles (@Charles63187126) March 12, 2023
re "#Browns have remained on good terms w/ Odell Beckham Jr. & he's an option"
If this were true DePodesta & Berry should not be an option to remain as FO execs.
OBJ turns 31 in-seas, two ACL surg 20 & 22, firmly in the decline stage at 31, lost a game by showboating,@Browns

— NFL Fact Checks (@wildlifeluvr) March 12, 2023
Prior to Beckham's first ACL injury in 2020, he was a speed demon, especially during his first three pro seasons, all of which came with the New York Giants.
He posted over 1,300 yards and made the Pro Bowl in each of those campaigns, and he was named the Offensive Rookie of the Year in 2014.
The Browns look like they have a very solid offensive squad, especially now that Deshaun Watson, a three-time Pro Bowler, is entrenched as their franchise quarterback.
But although wideouts Amari Cooper and Donovan Peoples-Jones both had strong 2022 campaigns, Cleveland could use a third threat at that position.
After his ACL injuries, Beckham may end up being used as more of a situation receiver rather than the featured threat he used to be, similar to how the Los Angeles Rams used him en route to the Super Bowl championship after he joined them after being released by Cleveland.
But if he still has enough speed and lateral movement, he can still do well in such a role for the Browns or a number of other teams.