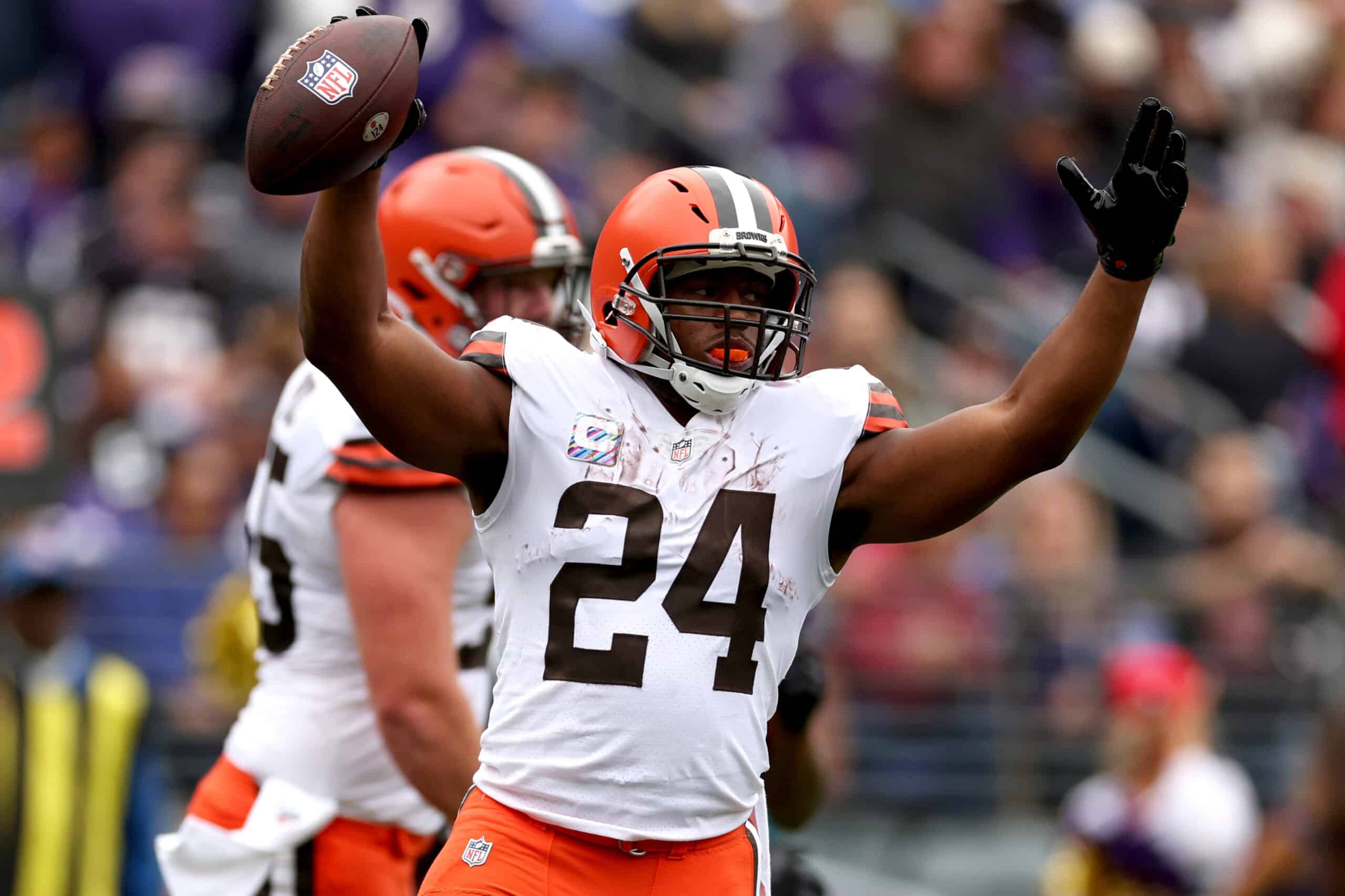 The 2018 NFL Draft was a fairly good class, as it featured stars such as New York Giants running back Saquon Barkley, Buffalo Bills quarterback Josh Allen, Lamar Jackson of the Baltimore Ravens, and San Francisco 49ers All-Pro linebacker Fred Warner.
Cleveland Browns running back Nick Chubb was perhaps not as highly regarded as Barkley or the aforementioned players coming out of the University of Georgia that year, but according to Pro Football Focus' rating system, he has outshined them all.
Highest career grades among players from the 2018 class pic.twitter.com/tET7KRJCLl

— PFF (@PFF) April 12, 2023
Chubb did well for the Bulldogs, accumulating 4,769 rushing yards and 48 total touchdowns in his four seasons with them, but he wasn't selected until the 35th overall pick in the second round of the 2018 draft.
But he had a solid rookie year by running for 996 yards and eight touchdowns, and the following year, he emerged as a star with 1,494 rushing yards, which earned him his first Pro Bowl nod.
In total, Chubb has been named to the Pro Bowl for four straight years, and he may be coming off his best year yet after tallying 1,525 yards and 12 touchdowns on the ground in 2022.
His success may have been somewhat unexpected — in fact, one of his former teammates was thought to be the big star of the 2018 draft.
That was Baker Mayfield, who the Browns took No. 1 that year and was expected to be Cleveland's newest sports hero.
But he didn't quite pan out, and he was traded last offseason.
Chubb, meanwhile, is one of the centerpieces of a Browns team that should have a great chance of returning to the playoffs next year.