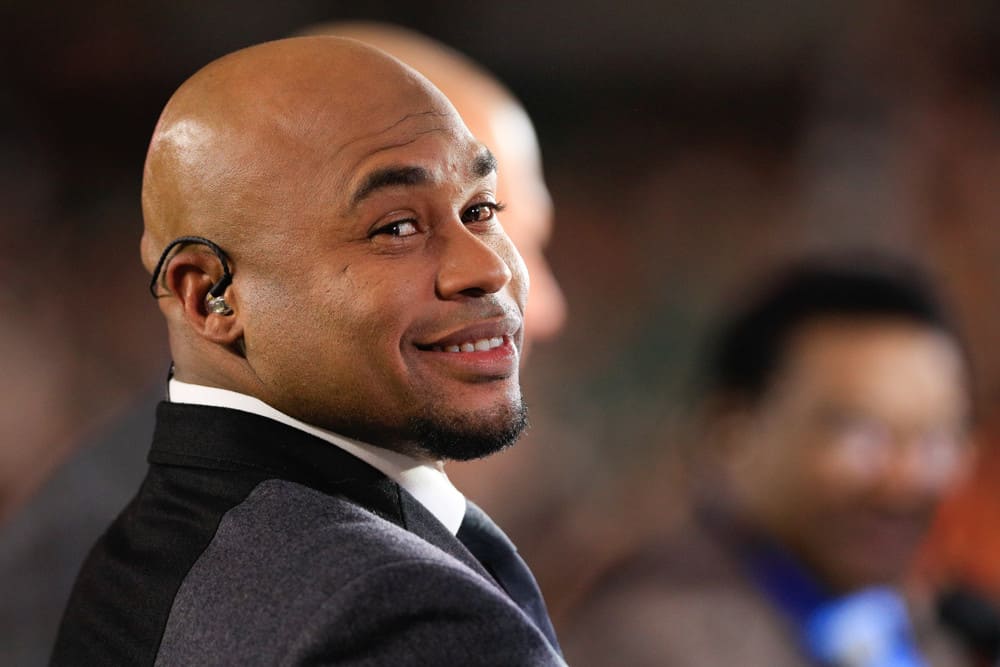 The Cleveland Browns didn't have a pick in the first or second round of the 2023 NFL Draft, but some felt they may have found at least one diamond in the rough in the later rounds.
Analyst Steve Smith Sr. praised their selections of wide receiver Cedric Tillman and quarterback Dorian Thompson-Robinson, as he feels they have the potential to do well at the next level.
However, the former Baltimore Ravens wideout showed his bias against the Browns, as he gave the team a dismal overall draft grade of C-.
.@SteveSmithSr89 out here giving draft grades like that one teacher who picks favorites pic.twitter.com/4Av1ZMhISK

— NFL Total Access (@NFLTotalAccess) May 8, 2023
Tillman stands 6-foot-3 and weighs 215 pounds, and at the University of Tennessee, he had 1,081 yards and 12 touchdowns in 2021.
An ankle injury limited him to just six games, 417 yards, and three touchdowns last season.
Perhaps being a productive NFL receiver is in Tillman's genes, as his father, also named Cedric Tillman, was a wideout who played in the league from 1992 to 1995.
Thompson-Robinson played five seasons at the University of California, Los Angeles, as the COVID-19 pandemic caused the NCAA to give players an additional year of eligibility.
In 2022, he threw for 3,154 yards and 27 touchdowns while completing 69.6 percent of his passes and adding another 646 yards and 12 touchdowns on the ground.
One of his career highlights came in the Bruins' 2020 matchup with the rival University of Southern California Trojans when he had 364 passing yards and four passing touchdowns.
Another Browns draft pick that has potential is defensive tackle Siaki Ika from Baylor, whom they selected at No. 98.
They're hoping he will develop into someone who will help them improve what was a very poor run defense last season.