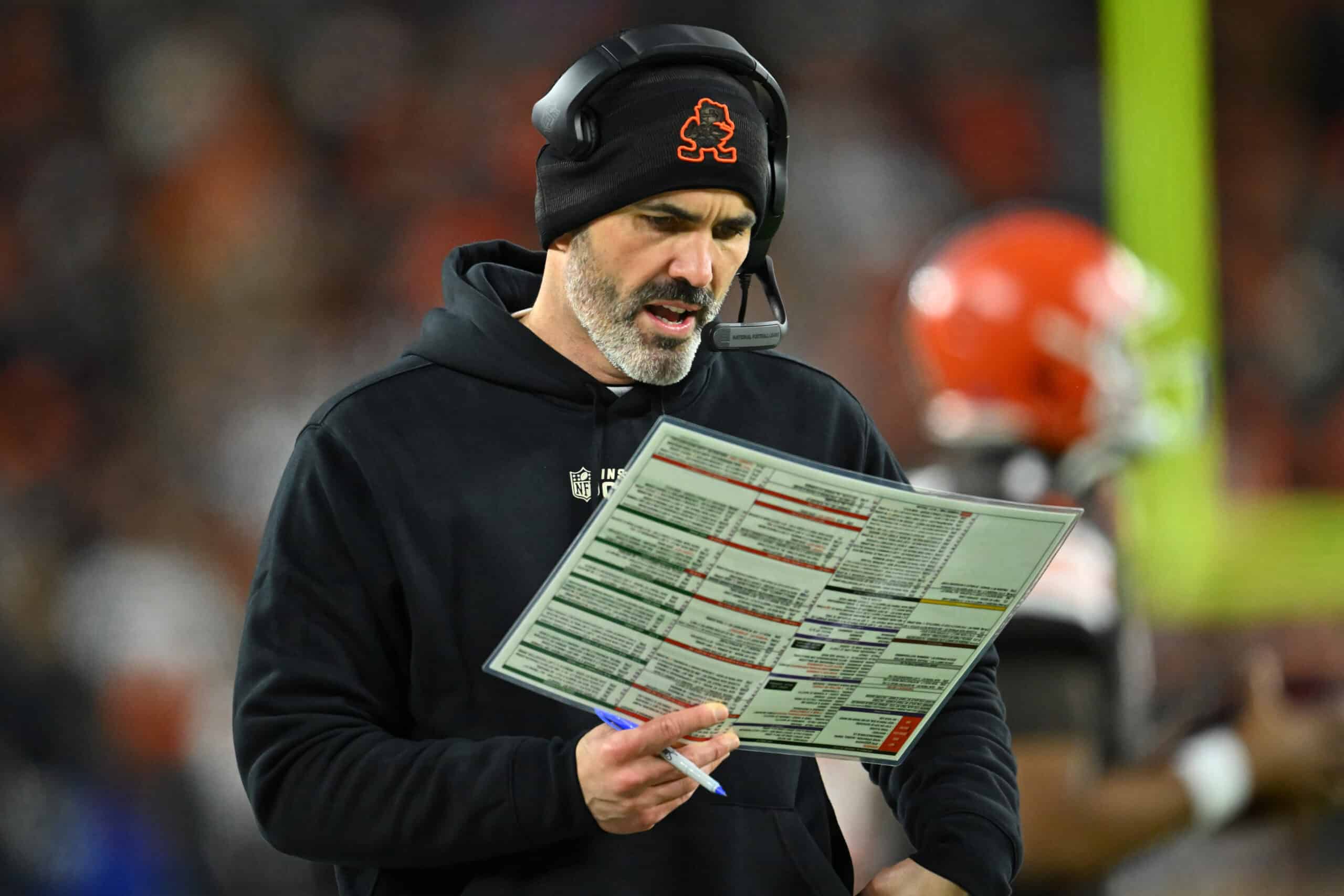 Chad O'Shea has only been a member of the Cleveland Browns' staff since 2020, but he could be on his way out the door.
Over the past three seasons, O'Shea has been the Browns' wide receivers coach, as well as their passing game coordinator.
The #Ravens are interviewing #Browns WR coach/passing game coordinator Chad O'Shea for their offensive coordinator job today, per source.

— Tom Pelissero (@TomPelissero) January 23, 2023
Before his time with the Browns, O'Shea has worn multiple hats and coached for four other teams, in roles such as offensive coordinator, assistant special teams coach, offensive assistant, and volunteer assistant.
O'Shea's history has garnered him an interview with the Baltimore Ravens, who need a new offensive coordinator.
If he leaves, the Browns will lose a seasoned veteran of a coach and will be on the hunt themselves.
This NFL season has left many teams scrambling to find new coaches, given the rate of firings for offensive and defensive coordinators, along with head coaches.
The Browns offense struggled this season, although, O'Shea wasn't necessarily a contributing factor to that.
Deshaun Watson's suspension hugely impacted the Browns this year.
Watson was unable to practice for the first two-thirds of the season, and thus, was unable to gain camaraderie with his receiving weapons.
This hope going into 2023, is, with a full training camp and preseason, the offense will finally be able to get back on track, achieving the success that the front office was expecting when they signed Watson.
Will O'Shea stick around long enough to see how the new-look Browns will perform next season?
Stay tuned, Browns fans.
This has the makings of a long offseason.