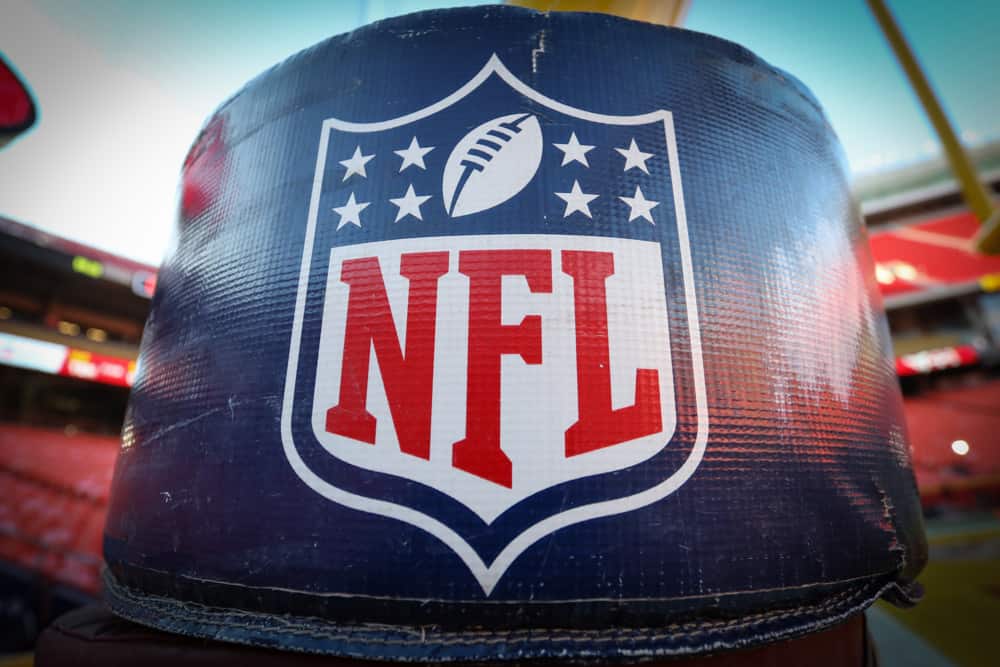 The Cleveland Browns still have money to spend, so why not spend it?
The Browns are still among the league leaders in most cap space available.
The majority of the free-agent pool has drained; however, there are a few more role players that the Browns could land.
These three players would definitely fit the Browns' future plans of winning.
1. Jadeveon Clowney-Defensive End (Seattle Seahawks)
The Browns have no intention of releasing Olivier Vernon, which is completely fine.
Vernon is in the last year of his deal that is going to swallow up $15 million.
For one season, the Browns could pay Clowney and Vernon, eventually replacing Vernon.
Not to mention, Clowney's market has dipped since he has been on the market for so long, so his price tag might not even hit the $15 million mark.
Our crew explores the free agency market for Jadeveon Clowney ⬇️@RapSheet | @TomPelissero | @MikeGarafolo

📺: Free Agency Frenzy on NFL Network pic.twitter.com/FXo0x7hL7m

— NFL Network (@nflnetwork) March 19, 2020

In 2018, Clowney finished the season with 9.0 sacks and was franchise tagged by the Houston Texans.
Ultimately, Clowney was traded to the Seattle Seahawks and finished the season with 31 tackles and 3.0 sacks.
That's not going to get him a contract that pays him $20 million a year.
A defense with Clowney, Vernon, and Myles Garrett lining up?
That's scary.
2: Tramon Williams-Cornerback (Green Bay Packers)
Even at the age of 37, we have previously mentioned how undervalued Tramon Williams is in this market.
Williams posted a PFF rating of 75.1, which ranked higher than the likes of Baltimore's Jimmy Smith and Denver's Chris Harris Jr.
At one point, Pro Football Focus ranked Tramon Williams as the sixth-best corner in the league.
According to PFF, Williams allowed the 13th-fewest first down receptions (20) and a forced incompletion rate of 14%, which ranked 27th in the league.
The stats don't lie.
With 22-year old Denzel Ward and 21-year old Greedy Williams, there is nothing wrong with adding a veteran, who can play by the way, to a mix that wants to win now.
Tramon Williams remains unsigned. Do you think the #Packers should bring him back? pic.twitter.com/H5hK6y2BEt

— GBP Daily (@GBPdaily) March 26, 2020
3. Demaryius Thomas-Wide Receiver (New York Jets)
Do not let last year's stats fool you.
Thomas still has a few productive years left in him, even at the age of 32.
From 2012 to 2016, Thomas recorded five straight seasons with over 1,000-yards receiving, and it would have been six, but in 2017 he finished with 948 receiving yards.
In 2019, Thomas finished with 433 receiving yards in 11 games.
For now, Damion Ratley is listed as the team's No. 3 wideout and he finished with just 200 yards receiving yards.
What do Jarvis Landry, Odell Beckham Jr., Baker Mayfield, and the majority of the Browns roster all have in common?
Little playoff experience and no Super Bowl ring.
Thomas has plenty of that, and having a veteran in a young locker room would prove beneficial.
Plus, helping out on the offensive side would be a plus.