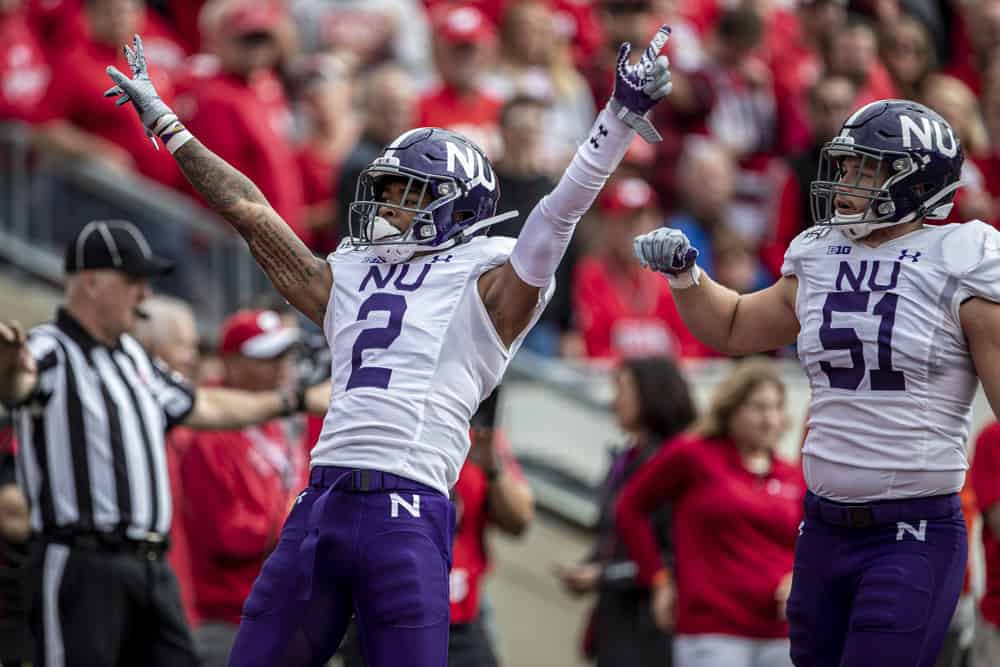 Continuing the trend that began during the recent free agency period, the Cleveland Browns added to their refurbished defense by selecting Greg Newsome II with their 1st Round pick.
After posting an 11-5 record in 2020, the Browns had to wait until 26 to make their first selection of the draft.
The last time the team waited this long was 1995.
With the No. 26 overall pick in the 2021 @NFLDraft, the @Browns select CB Greg Newsome II!

📺: 2021 #NFLDraft on NFLN/ESPN/ABC pic.twitter.com/hyuo59snbx

— NFL (@NFL) April 30, 2021
While their offense was in good shape following the season, it was painfully obvious that the team needed to address the defensive side of the ball.
When free agency kicked off in March, the Browns front office got to work.
Within the span of five weeks, Cleveland added John Johnson III, Takkarist McKinley, Troy Hill, Anthony Walker, Malik Jackson, and the piece de resistance, Jadeveon Clowney.
These additions will certainly upgrade positions of need and provide a spark for the defense.
In fact, Cleveland did such a great job in free agency that Pro Football Focus recently ranked the Browns with the second best roster heading into 2021.
This is impressive considering the draft had not yet begun.
Newsome brings even more firepower to the defense.
Paired with Denzel Ward, Hill, and assorted friends, Newsome will try and help turn around a unit that was ranked 26th in the NFL in coverage ability by PFF after the 2020 season.
Newsome was ranked by numerous pundits as the fourth best corner in the draft.
In March, I wrote an article about five corners the Browns should target in the draft.
Newsome was third on my list.
Here is what I wrote about him then…
Newsome saw playing time in 2018 and had 23 total tackles and four passes defended.
In 2019, Newsome started eight games and amassed 36 total tackles, a fumble recovery, and 11 passes broken up.
This past season, Northwestern played an eight game season due to the pandemic.
Newsome played well when the team returned to action in late October.
He added 12 total tackles, nine passes defended, and an interception to his career totals in 2020.
Newsome was named an All-American by The Athletic after the season.
He was also named First-team All-Big Ten.
Newsome is adept at covering receivers in zone as well as man.
He can easily disrupt receivers in the short zone and flat and he will attach himself to receivers well on deep routes.
Newsome's timing is strong, though he can be a tad early and draw pass interference calls.
Newsome does well when tracking a receiver.
He tracks and makes good angles to the receiver and arrives with authority.
I like Greg Newsome.

Good work, #Browns.

4.38 40-yard dash is very fast.#LETSGO @NathanZegura #NFLDraft2021 pic.twitter.com/Xb2XwCGrGr

— Nacho Donut (@NachoDonut) April 30, 2021
Against the run, Newsome can hold his own.
He has a tendency to tackle high, but he wraps up well and drives through the ball carrier.
Newsome's instincts are pretty good for someone with only 18 college starts.
He should only get better in the NFL.
On the negative side, scouts note that he has only 21 total games of college football experience.
His pass interference numbers are a red flag as well.
In three years, Newsome had 15 career penalties including seven pass interference penalties in his last 14 games.
Newsome will get the opportunity to learn from one of the best in the game in Ward.
His presence will give the Browns the depth they need and a scary good player for years to come.