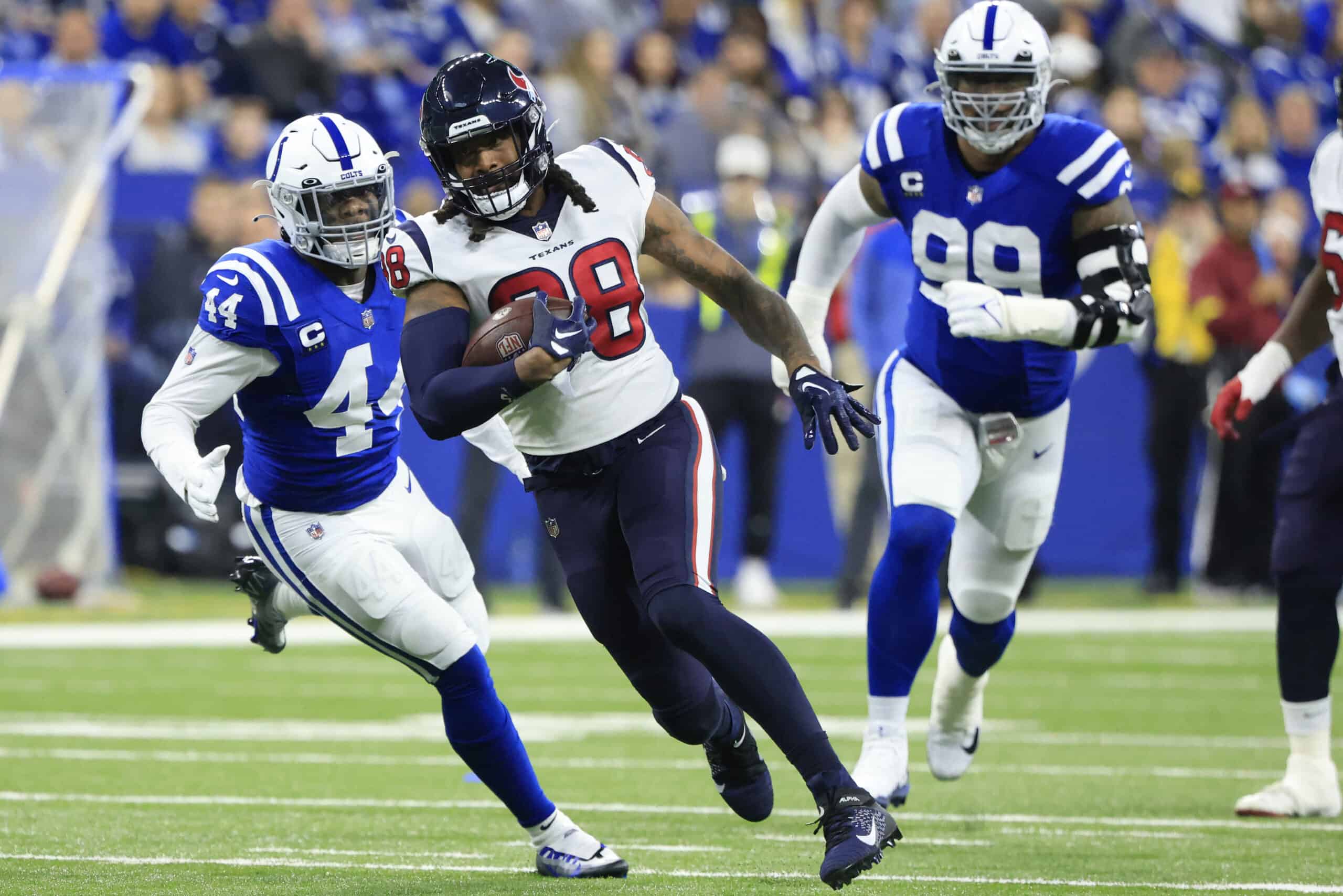 The Cleveland Browns have spent much of the offseason thus far addressing a defense that finished just 20th in points allowed last season.
But on Friday, they went ahead and added another playmaker on offense by signing free-agent tight end Jordan Akins.
#Browns sign TE Jordan Akins https://t.co/n5S7L1KpzS

— Mary Kay Cabot (@MaryKayCabot) March 17, 2023
Although fans don't exactly hate the move, they aren't impressed, and some would've even preferred to see Cleveland use its resources toward upgrading a different position.
Are any of these signings going to make significant differences? If Watson is 80% of his past best and the defense plays better it would seem so, but…I don't know.

— Reggie4634 (@Reggie4634) March 17, 2023
Nice addition now receiver time then or maybe linebackers or maybe another DT👀

— S.O.S 🤘🏿 🎤 🤑 (@sosmoneyave) March 17, 2023
Shoulda drafted TE3 instead. Cheaper and more potential.

— Slawdog (@slawdog64) March 17, 2023
This would have seemed to be a lower priority. Would like to see a receiver signed. Or is this going to be acquired by trade? Need to upgrade that room

— Jeffery Quarles (@jjquefromctown) March 17, 2023
Akins, who was a third-round pick in the 2018 NFL Draft, has spent his first five seasons with the Houston Texans, which means he played three seasons with Browns quarterback Deshaun Watson.
The tight end had his best season yet in 2022 with 495 yards and five touchdowns while starting in three of his 15 games.
In Cleveland, Akins will be backing up David Njoku, who put up 628 yards and four touchdowns this past season.
One shouldn't assume the team is done making changes or additions, as it could still use another threat at wide receiver.
It is reportedly interested in trading for Denver Broncos wideout Jerry Jeudy, who notched 972 yards and six touchdowns last year and would be a nice secondary threat next to four-time Pro Bowler Amari Cooper.
Acquiring him, however, could be expensive, as the Broncos are reportedly asking for a first-round pick in return for the 23-year-old.
Overall, however, the Browns look like they have assembled a playoff-caliber roster for the 2023 campaign, and while they likely will not finish first in the AFC North, missing the postseason yet again will likely be considered a failure.