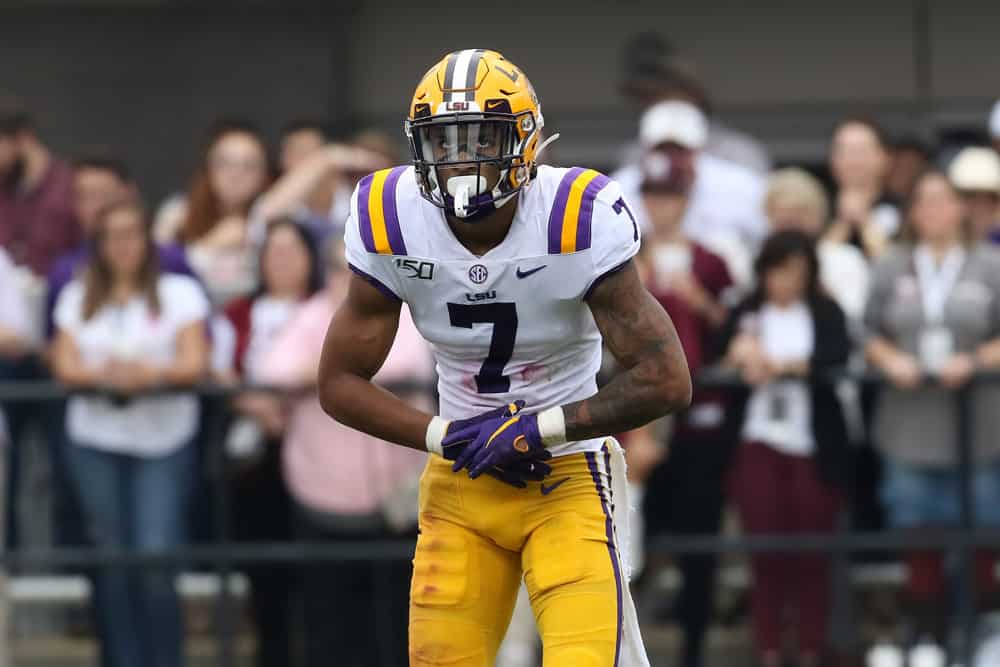 Cleveland Browns rookie safety Grant Delpit was back at the team's training facility Monday while he recovers from surgery to repair a ruptured right Achilles.
Former LSU and current Browns teammate Greedy Williams — who has also been injured since Aug. 24 — posted a video on his Instagram story of Delpit in the training room.
Delpit, 21, is shown in the video moving around on a knee scooter with his right leg in a cast.
On Aug. 24, Delpit ruptured his Achilles during a training camp practice.
The team placed Delpit on injured reserve, meaning he plans to return to the field in 2021.
A medical study conducted in 2017 found among the NFL's 78 Achilles tendon ruptures from 2010-2015, that it usually takes players about nine months to recover.
The study says 74% of the players returned to the field.
Multiple media reports indicated the Browns had expressed interest in Logan Ryan, who signed a one-year deal with the New York Giants worth $7.5 million.
The Browns could still pursue free agents Tony Jefferson and Earl Thomas.
OverTheCap.com shows the Browns still have about $40.07 million in salary cap as of Monday night.
For now, the Browns have the following players listed at safety on their active roster: J.T. Hassell, Karl Joseph, Jovante Moffatt, Sheldrick Redwine and Andrew Sendejo.
Last week, wide receiver Odell Beckham Jr. — also a former LSU Tiger — expressed his empathy for Delpit.
"It's definitely tough," Beckham said. "This is a kid who I have watched since he came into LSU. Just knowing what kind of player he is and knowing what kind of passion he has for the game, I know he was excited for the season. As soon as he got drafted, I hit him. As soon as this happened, I hit him. It is just tough. Honestly, it is just the position that we are in. It makes it hard.

"We're all going hard, and it is football. We get injured. I hit him and I told him I am here for him or anything he needs as far as recovery standpoint or as far as mental. Anything he needs, I am here for him. I just know it is tough. I know what it is like to put so much work in and have so much expectations, hopes, aspirations and dreams and then be let down. What does not kill makes you stronger. I believe that he will come back bigger and better than he was before."
On Friday, Redwine also expressed his remorse about Delpit's injury.
"It was terrible for me to see," Redwine said. "I was right there watching it when it happened. Seeing him in a training room, it really tore me a part. I hate seeing players injured because we are in the same realm right now so we all have love for each other. Seeing one of your brothers go down like that, it is a terrible feeling. I saw him in the training room and I just told him, 'Keep your head up Just constantly keep your head up. We have your back.' I always keep in touch with him. I hate seeing players get injured. It was tough for me. I really almost shed a tear just seeing him and how he was. I am praying for him every night."
Redwine said he would try to make Delpit feel connected.
"Oh yeah, definitely,'' Redwine said. "Once you get on this team, especially as a DB group, you are a brother. We do not want him to feel left out or anything. I tell him, 'You can reach out to me if you need anything.' Like I said, I am always here to help anybody who I can help. That has always been my motto."