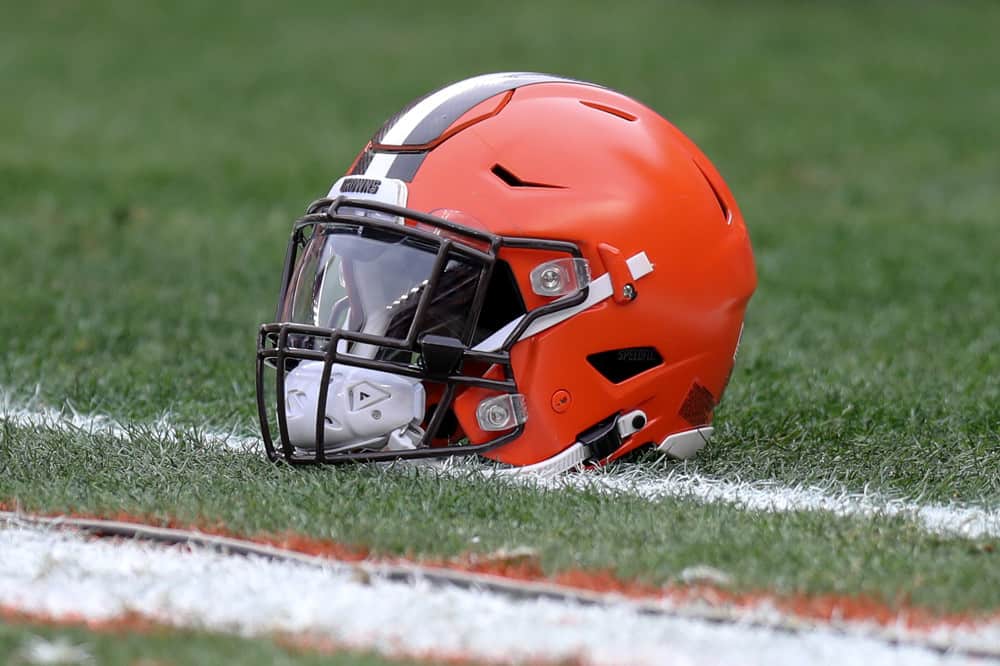 Cleveland Browns wide receiver JoJo Natson will miss the remainder of the 2020 season with a torn ACL.
On Monday, first-year head coach Kevin Stefanski revealed Natson's injury.
"[I'm] disappointed for him," Stefanski said. "He'll go to IR."
Natson, 26, suffered the injury in the first half of Sunday's 34-20 win over the Washington Football Team.
JoJo Natson lost for the season with torn ACL.

Browns will evaluate options this week on who takes over his role on offense and return game https://t.co/wxlsaWI0Jt pic.twitter.com/UaxTz8gaE9

— Andrew Gribble (@Andrew_Gribble) September 28, 2020
"I hate long-term injuries like that," Stefanski said. "JoJo was doing a nice job for us on the offensive side. As an offensive staff, those guys will sit down and figure out if there's another guy on the roster who can do those types of things. We've got to continue as much as we can to be difficult to defend. With JoJo's role, we'll work through that."
In addition to his duties as a receiver, Natson was the Browns' starting kick and punt returner.
In three games this season, Natson returned one kick for 31 yards and three punts for 25 yards, while adding one rush for three yards.
In 2020, Natson played nine offensive snaps and 24 snaps on special teams.
The Browns used Natson as a decoy on end-around action.
Odell Beckham Jr., Jarvis Landry and KhaDarel Hodge were the only remaining Browns' receivers on Sunday.
Natson's injury likely means more playing time for wide receiver Donovan Peoples-Jones, whom the Browns drafted in the sixth round of the 2020 NFL Draft out of Michigan.
Peoples-Jones also has experience as a returner.
The Browns will evaluate who takes over for Natson as a returner this week.
"We'll work through that. I think we have some candidates in the building," Stefanski said. "That's something I'll sit down with (special teams coordinator Mike Priefer) as the week unfolds with how we want to attack this."
Peoples-Jones and running back D'Ernest Johnson are listed on the depth chart as the team's other options on punts and kicks.
In the first three games of this season, Peoples-Jones was a healthy scratch.
Peoples-Jones could make his NFL debut Sunday against the Dallas Cowboys.
Natson signed a one-year contract worth $956,250 with the Browns in the offseason.
In 2018-2019, Natson played for the Los Angeles Rams.
Natson played for the New York Jets in 2017.