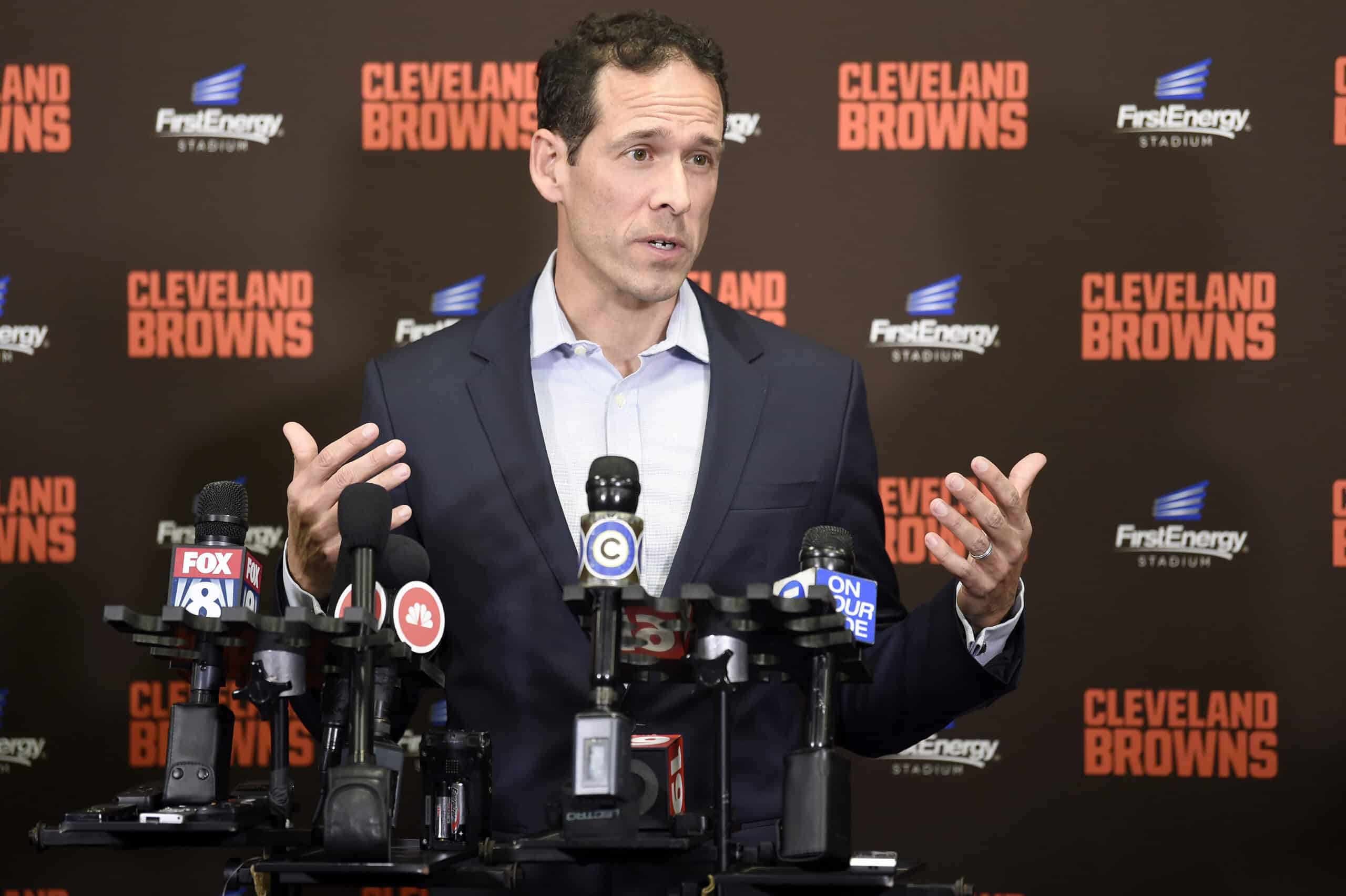 Cleveland Browns chief strategy officer Paul DePodesta is staying put.
New York Post baseball columnist Joel Sherman reported Wednesday that DePodesta texted the publication to say he is not pursuing the job of the New York Mets head of baseball operations.
DePodesta, 48, had worked with Mets team president Sandy Alderson with the Mets (2011-2015) and the San Diego Padres (2006-2010).
https://t.co/YM50cHbq7Q The #Mets are going about their business of trying to find a head of baseball ops quietly. But 1 person can be eliminated who built some buzz a few days ago.

— Joel Sherman (@Joelsherman1) October 13, 2021
The Mets are looking to fill the position after Jared Porter was fired for sending sexually explicit, uninvited text messages and images to a female reporter in 2016 while he was working for the Chicago Cubs.
Also, interim Mets general manager Zack Scott was arrested on suspicion of driving under the influence late in the season.
Before Wednesday, there were unsubstantiated rumors DePodesta was a candidate to become the New York Mets head of baseball operations.
Whoever the Mets hire will likely lead the team's search for a new manager after firing Luis Rojas earlier this month.
In August, Browns owner Jimmy Haslam publicly revealed DePodesta had signed a five-year contract extension with the Browns in 2020.
DePodesta's extension aligns with the five-year contracts of general manager Andrew Berry and head coach Kevin Stefanski.
In 2020, DePodesta helped lead the Browns' search that led to the hirings of Berry and Stefanski.
The Browns went 11-5 in 2020, and made the playoffs for the first time since the 2002 season.
In January 2016, the Browns hired DePodesta.
Before joining the Browns, DePodesta worked in Major League Baseball in several front office and scouting roles for the Cleveland Indians, Oakland Athletics, Los Angeles Dodgers, Padres and Mets.
DePodesta gained notoriety in Michael Lewis' 2003 book "Moneyball: The Art of Winning an Unfair Game" for his role working in the front office with former Athletics general manager Billy Beane.
During his time in MLB, DePodesta was the only executive in the league to win divisional titles with five different organizations.