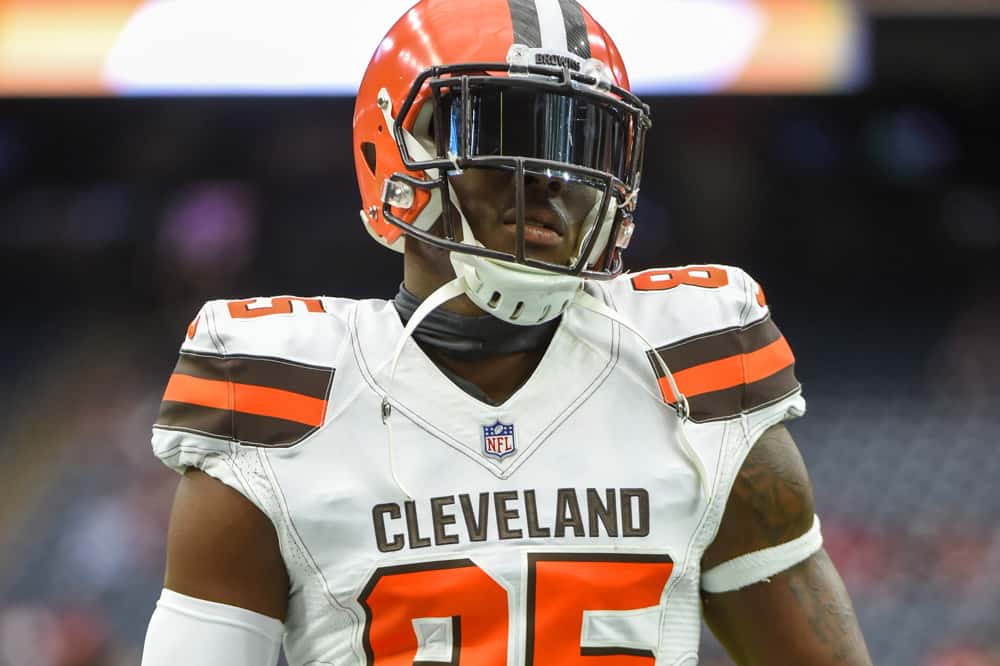 Cleveland Browns tight end David Njoku said Tuesday he did not want to discuss his request for a trade earlier this offseason.
During a media availability with reporters over Zoom, Njoku did not answer whether he was responsible for the trade request or if it was his new agent Drew Rosenhaus' idea.
"Like I said, I'm not going into that at this moment," Njoku said. "I am a Cleveland Brown for the time being. "For now, I'm a Cleveland Brown for the time being and I'm just going to leave it like that."
TE @David_Njoku80 meets with the media live: https://t.co/C91vAf0rui

— Cleveland Browns (@Browns) August 18, 2020
Njoku, 24, requested a trade from the team in July, but then seemed to change course in August.
The fourth-year tight end has also made several cryptic Instagram posts this offseason.
On Tuesday, Njoku addressed whether he needed to repair his relationship with Browns fans.
"I love the fans, let me start off by saying that. The Cleveland Browns fans, they're amazing. They're probably second to none," Njoku said. "But, at the end of the day, this is a business and this is my life and I choose to do what I want with my life. That being said, I am still here. I am a Cleveland Brown and I am excited to be a Cleveland Brown."
In the offseason, the Browns signed two-time Pro Bowl tight end Austin Hooper to a four-year deal worth up to $42 million with $23 million guaranteed.
The Browns also selected Florida Atlantic University tight end Harrison Bryant with the 115th overall pick of April's draft.
However, Njoku still has two years left on his contract with the Browns.
"Now, I just feel like it's in my best interest to stay here for the time being and try to contribute in any way that I can to help the team win and succeed," Njoku said. "I'm here. I'm excited to be here and I'm ready to win."
Working in Njoku's favor is first-year head coach Kevin Stefanski's propensity to use multiple tight-end sets.
Stefanksi used multiple tight ends in 57% of his offensive plays a season ago as the offensive coordinator of the Minnesota Vikings, according to ESPN's Jake Trotter.
Plus, Njoku says he's excited to work with Hooper.
"Hoop's a great person," Njoku said. "Him and I connected rather quickly and we're just always together, hanging out. He's a great dude, a real cool dude. We're excited to do this together. We're excited to be side by side and really attack this year."
One thing Njoku will work to improve in 2020 is his ability to catch the football after catching 58.9% of the passes thrown in his direction during his NFL career.
It's something Njoku says he's worked at in the offseason.
During Monday's first practice with pads, Njoku confronted linebacker Mack Wilson after a takedown of running back Nick Chubb.
Njoku said it was "confidential" what he told Wilson.
Stefanski announced Tuesday that Chubb is in concussion protocol.
Chubb has yet to miss an NFL game as he heads into his third professional season.
The Browns' season opener is scheduled for Sept. 13 on the road against the Baltimore Ravens.