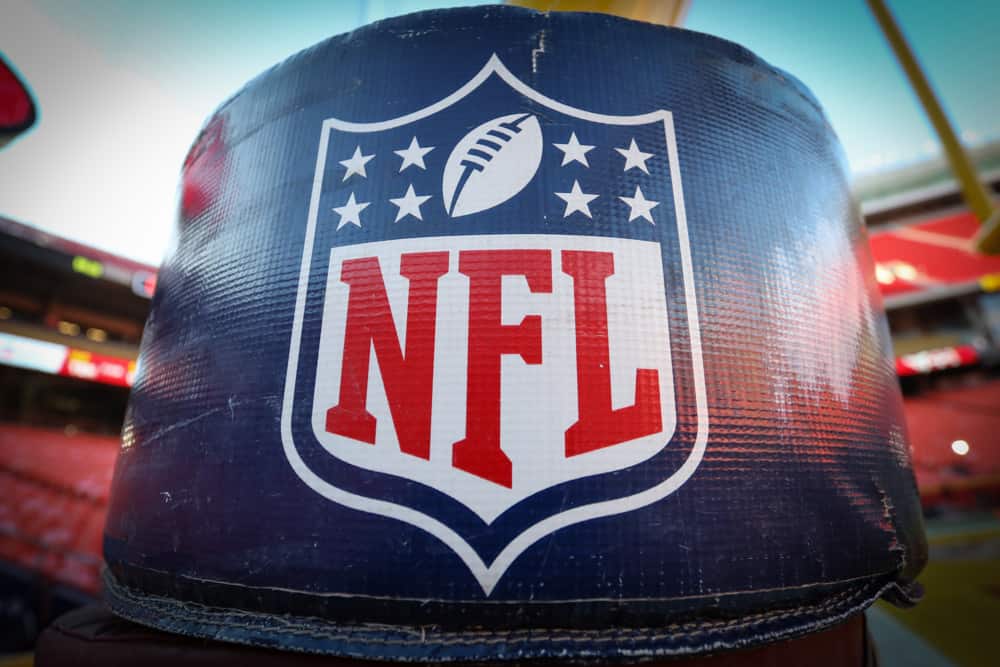 After seeing an unprecedented drop in the NFL salary cap from 2020 to 2021, the salary cap is expected to rise to the tune of $208.2 million in 2022:
Here is the rollercoaster-like movement of the league salary cap from 2019 to 2022:
2019 salary cap: $188.2 million
2020 salary cap: $198.2 million
2021 salary cap: $182.5 million
2022 salary cap: $208.2 million
The final salary cap won't be set until February, and it could land below $208.2M in 2022 depending on revenue projections. But this is a step back in the right direction, with major cash from new media deals, gambling, etc., expected to spike the cap in 2023 and beyond. https://t.co/8h8cYjjf1d

— Tom Pelissero (@TomPelissero) May 26, 2021
Just two months ago, the NFL established the 2021 salary cap:
The NFL just informed teams the 2021 salary cap will be $182.5 million per club, source said.

— Tom Pelissero (@TomPelissero) March 10, 2021
The Cleveland Browns were in a strong position with the 2021 salary cap, and the franchise had a tremendous offseason.
Cleveland is among the league's best teams heading into the upcoming season.
However, Andrew Berry and the front office will have to be frugal moving forward.
How Does the NFL Salary Cap Announcement Affect the Browns?
On the bright side, the Browns are not in the red with their current cap situation heading into 2022.
Here are the 2022 cap hits for Cleveland's top players with the 2021 cap hits in parentheses, according to Spotrac:
Baker Mayfield QB – $18,858,000 (2021: $10,569,130)
Jarvis Landry WR – $16,553,125 ($14,753,125)
Odell Beckham, Jr. WR – $15,000,000 ($15,750,000)
Jack Conklin RT – $15,000,000 ($13,000,000)
Denzel Ward CB – $13,294,000 ($9,449,886)
Austin Hooper TE – $13,250,000 ($8,250,000)
Myles Garrett DE – $12,961,000 ($9,352,000)
Joel Bitonio G – $10,000,000 ($10,000,000)
J.C. Tretter C – $9,875,000 ($11,075,000)
John Johnson SS – $9,775,000 ($3,650,000)
Case Keenum QB – $7,833,334 ($7,333,333)
As evidenced by the three bolded players above, there are some large increases in salary cap hits by important Browns players.
Therefore, that makes the 2021 season even more important for Cleveland.
At this point, there is not much room for error, but the Browns seem to be set and ready for a tremendous year ahead.
Where Does Nick Chubb's Extension Figure into the Salary Cap Agreement?
With Nick Chubb's contract stating that he will become a free agent in 2022, Cleveland's two-headed monster at running back may only have one more season together.
However, it should not be all doom and gloom even with the Browns' $7.03 million available heading into 2022.
Chubb, the Browns' 35th overall selection in the 2018 draft, has been nothing but spectacular in just three NFL seasons.
In just 12 games last season, he scored a career-high 12 rushing touchdowns and topped 1,000 rushing yards for the second consecutive year.
Chubb and Kareem Hunt looked very strong throughout 2020 even though the former missed some game action.
Pro Football Focus ranks both Chubb and Hunt as top 10 running backs heading into the upcoming season.
If they stay healthy, the Browns should have yet another strong rushing season in 2021.
In terms of contract discussions, Berry has had the following philosophy:
""That's something you'll see more often than not with our organization," Berry said in reference to getting extensions done sooner rather than later."
Browns fans hope that Chubb's extension happens sooner than later.
Although success in the NFL is built by the passing game more than the rushing game, Chubb is the team's franchise running back.
Hunt does not seem like he would be able to carry the load like Chubb has done so in the early part of his career.
In September 2020, we discussed how much a Chubb extension would cost.
As the Browns' cap availability becomes very tight, the decision may become even harder than it was in 2020.