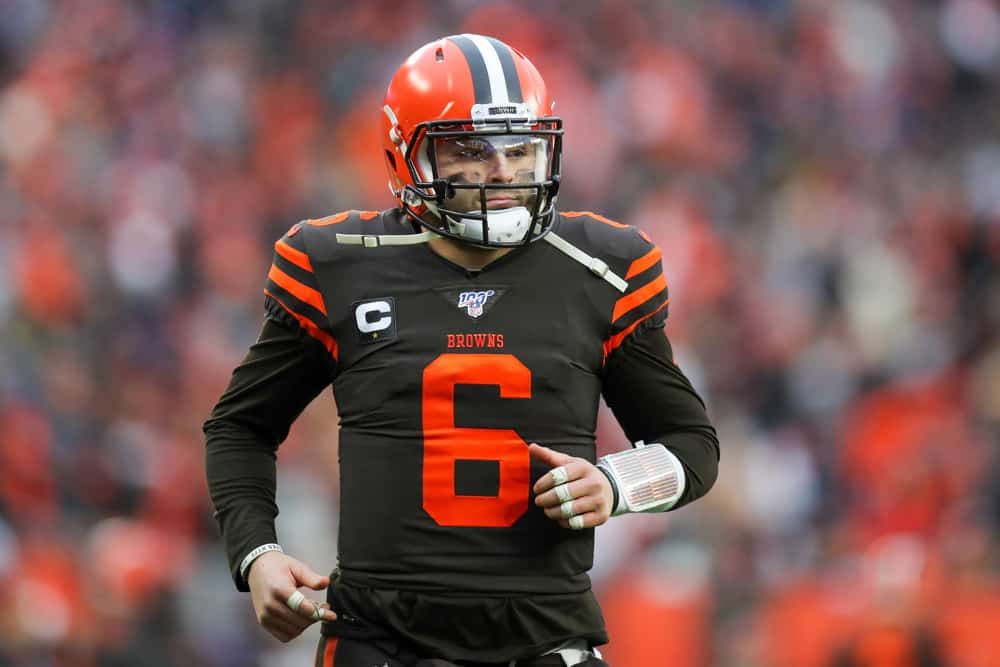 There are several reports the Cleveland Browns will pursue a backup quarterback with free agency starting in less than two weeks.
During Wednesday's edition of "Bull and Fox" on 92.3 The Fan, SportsTalk 790 host and former NFL quarterback Sean Salisbury said Baker Mayfield can handle a backup pushing him.
"I don't want to hear anybody, not a soul in Cleveland [or] any city in the country, say, 'What if it hurts Baker's feelings?' Baker is tough enough to handle it, okay?" Salisbury said. "Plus, if I can't handle a guy coming in that's a good player, that pushes me, it's my team if I'm Baker Mayfield, then I'm not going to be tough enough to win championships, and I believe Baker Mayfield is tough enough to withstand some guy who I don't see as a threat.

"But what if you miss four games? Those four games can be… or two games can be the difference in winning the division and making the playoffs."
The shortlist of veteran free-agent quarterbacks who could serve as Mayfield's backup in 2020 include Case Keenum, Chase Daniel, Colt McCoy, or Marcus Mariota.
"For me, give me the best player at the right price," Salisbury said. "And, maybe Marcus Mariota rears his head, saves a couple games and you never know, and then he becomes an asset that you can trade for something else, or if Baker's banged up, he can bail you out."
During the 2019 season, Mayfield became the first Browns quarterback since Tim Couch in 2001 to start all 16 regular-season games.
Salisbury said he thinks the Browns should sign Mariota over Keenum.
"Why can't [Marcus] Mariota be [Ryan] Tannehill somewhere else?" Salisbury asked.
Salisbury said he does not care about Keenum's previous experience with new Browns coach Kevin Stefanski when both were part of the Minnesota Vikings organization.
On Tuesday, Sirius XM NFL Radio's Adam Caplan said the Browns are expected to pursue Keenum or McCoy.
It comes after CBS Sports NFL Insider Jason La Canfora said last week the Browns would pursue Keenum or Daniel.
Drew Stanton, Mayfield's backup in 2019, missed the entire season with a knee injury.
Stanton is due to become a free agent this month.
Garrett Gilbert is set to make $710,000 during the 2020 season.
Gilbert is expected to serve as the Browns' third-string quarterback again.
During his three-year NFL career, Gilbert has attempted just six passes.
NFL free agency officially gets underway at 4 p.m. ET Wednesday, March 18.